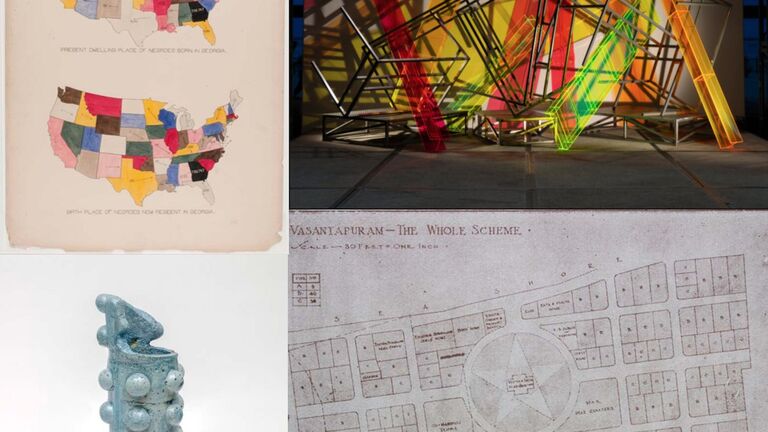 SAIC Faculty and Alums Awarded Graham Foundation Grants
On July 29, the Graham Foundation announced its 2020 Grant recipients, awarding $320,800 to 52 projects. Among those honored were two SAIC faculty members and two alums:
Assistant Professor Shiben Banerji's upcoming book Lineages of the Global City: Occult Modernism and the Spiritualization of Democracy, revisits interwar urban design projects across Europe, the Americas, colonial South Asia, and Australia. 
Alum Stephanie Cristello's  (BFA 2013) upcoming book Barbara Kasten: Architecture & Film (2015-2020), examines and contextualizes Kasten's half-century career engaging with abstraction, light, and architectural forms.
Alum Cathy Hsiao's (MFA 2017) Mother's House 孃家 | Architecture for Water Cannon Blue 水砲藍, is a sound and sculpture project responding to Hong Kong protests, where police used water cannons and blue dyes to mark protestors.
Associate Professor Jina Valentine's The Exhibit of American Negroes, Revisited, reframes W.E.B. Du Bois's photographic exhibit at the 1900 Paris Exhibition, challenging us to consider how much has changed over the last century for Black Americans.