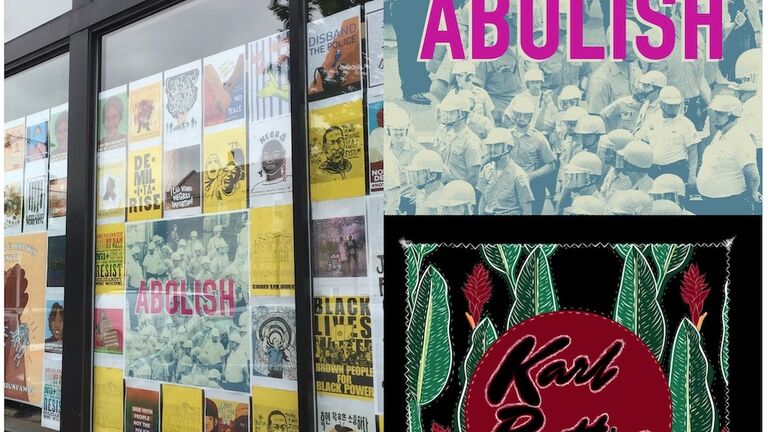 Alums and Faculty Use Their Art to Push for Criminal Justice Reform
Ever since the pandemic hit the US, Cook County Jail has been highlighted as a hotspot for infection and spread in Chicago. The rising cases are catalyzing local artists, who are seeing this moment as an opportunity to push for prison abolition and criminal justice reform.
Associate Professor Nicole Marroquin lives blocks away from the jail. As a member of the Just Seeds artists' cooperative, Marroquin has been selling silk-screened posters and prints to raise money for the Chicago Community Bond Fund, Voices of Youth in Chicago Education, and Minnesota's Back Visions Collective. These prints, which depict important moments from Chicago's history of organizing, have raised more than $5,000. "This moment has been a jumpstart to my organizing," said Marroquin. "It's helped me figure out what I need to do as an artist to make a world that can better support my family."
To honor the incarcerated people who passed away in Cook County Jail, For the People released their "Decarcerate Now: A Virtual Quilt Project." For this project, a group of eight queer, trans, gender non-conforming, and cis artists, including alum Naimah Thomas (MA 2016), created a portrait for one of the inmates. Thomas observed, "With COVID right now, I think people sometimes just hear numbers. For me, it's important to use art to remember, to use a delicate pattern to show that this person who died really mattered."