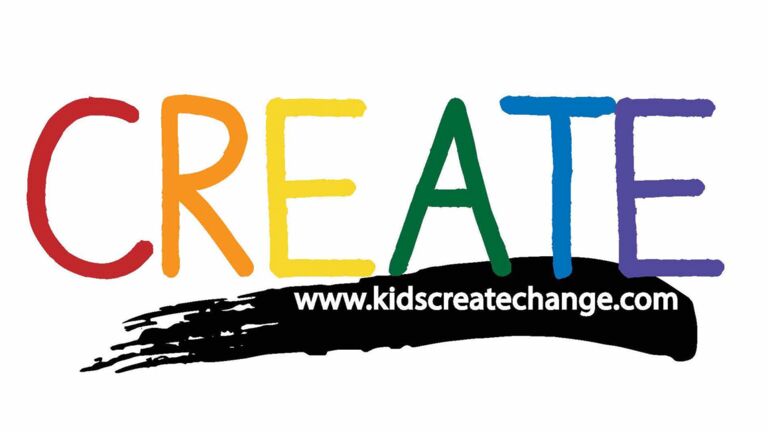 Alums Melissa Raman Molitor and Angela Lyonsmith Provide Free Arts Resources to Evanston Families
Melissa Raman Molitor (MA 1999), adjunct associate professor of Art Therapy, and Angela Lyonsmith (MA 2001), former 12-year adjunct assistant professor of Art Therapy, are banding together to bring the arts to Evanston households this summer. Raman Molitor and Lyonsmith are co-directors of Kids Create Change, an organization with a mission to engage young people in arts-based community development and promote social-emotional development, socio-cultural awareness, and collective social action. In response to the COVID-19 pandemic, the pair launched a new initiative to ensure Evanston's kids and families have access to the arts—completely free-of-charge.
The Access Art Initiative provides free, weekly online arts engagement activities and creates opportunities for residents from economically diverse backgrounds to participate in the arts while sheltering-in-place. Kids Create Change also provides resources and support for children and families around the increase in demonstrations, protests, and acts of outrage against racism. 
"It is vital that young people have access to art engagement right now," explains Raman Molitor. "Art offers them an avenue for processing the stories they're hearing, and the images they're witnessing on the news. It also provides a way for them to engage in learning and conversations around race, racism, and equity."
The virtual resource offers ideas and inspiration for artmaking at home, including projects which use recycled materials, everyday household materials, and materials found in nature; however, because many children do not have adequate access to art supplies, Raman Molitor and Lyonsmith are also working with community partners to provide families-in-need with free art kits. This summer, their goal is to provide more than 1,500 free art kits, sustain ongoing resources throughout the year, and establish an annual spring/summer art kit distribution.

As of June 24, they have provided nearly 900 kits to the Evanston community and have raised $3,206 in support of the Access Art Initiative.