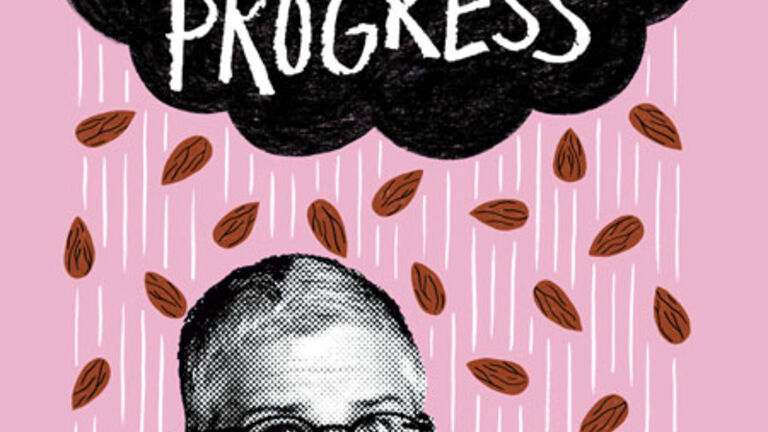 SAIC Faculty and Alums Play Integral Roles in New Showtime Series, Work in Progress
Mickey R Mahoney (BFA 1997), adjunct professor in the Film, Video, New Media, and Animation and Art History, Theory, and Criticism departments and his partner Lilly Wachowski (SAIC 2017–19) are integral contributors to the new Showtime comedy series, Work in Progress. The series tells the story of Abby (played by Chicago improv mainstay Abby McEnany), a middle-aged queer woman whose misfortune and despair unexpectedly lead her to a vibrantly transformative relationship.
"This show is all Chicago, and it's queer Chicago. All of the episodes were shot here with local talent. It's very community oriented," says Mahoney who is a creative consultant on the show, and also played a small role as a Metra security officer in episode four.
Mahoney whose scholarly work focuses on the exploration and experimentation of gender transgression and gender as an inexplicable, varied, profound, and intricate experience was brought on to the series as a creative consultant to engage with the writers on transgender issues and language used to talk about transgender and gender nonconforming communities, especially questions around trans men.
After an initial introduction by Mahoney to his longtime friend McEnany, Wachowski, who wrote and directed The Matrix with her sister, joined the series as writer and executive producer. Except for the pilot, Wachowski has cowritten for all of the episodes and is busy working on the second season since the show was renewed for a 10-episode second season, which will be filmed in Chicago later this year.
Since its debut episode on December 8, 2019, the series has become a critically acclaimed comedy series. "It's the first show I've seen that accurately reflects the community I live in and many of my students and friends, and I'm excited to be a part of it," says Mahoney.