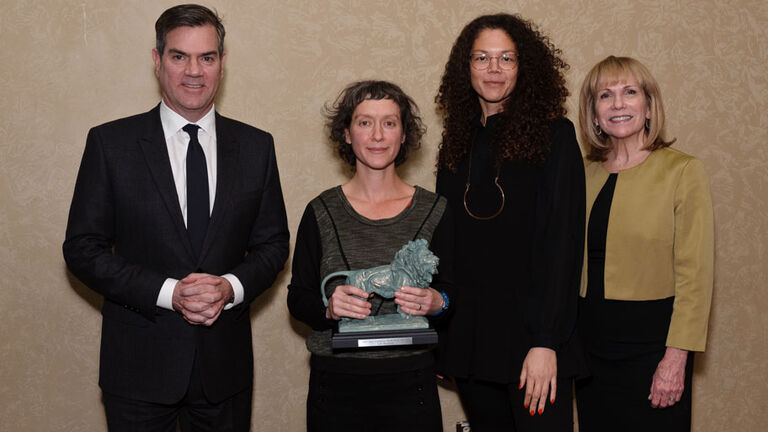 Lori Waxman Receives the 2019 Jean Goldman Book Prize
SAIC Senior Lecturer Lori Waxman (MA 2001, Art History, Theory, and Criticism, New Arts Journalism) was awarded the 2019 Jean Goldman Book Prize for her book, Keep Walking Intently: The Ambulatory Art of the Surrealists, the Situationist International, and Fluxus. This annual prize goes to the author of the best book about the visual arts (art history, cultural studies, theory, or criticism) or to an editor who also contributed to a significant essay to a book-length collection. and was presented by SAIC's President Elissa Tenny and James Rondeau, Eloise W. Martin Director of the Art Institute of Chicago. 
Waxman's book is a study of walking as artistic action, from Surrealism to Fluxus. Keep Walking Intently traces the meandering and peculiar footsteps of these avant-garde artists as they moved through the city, encountering the marvelous, studying the environment, and re-enchanting the banal.