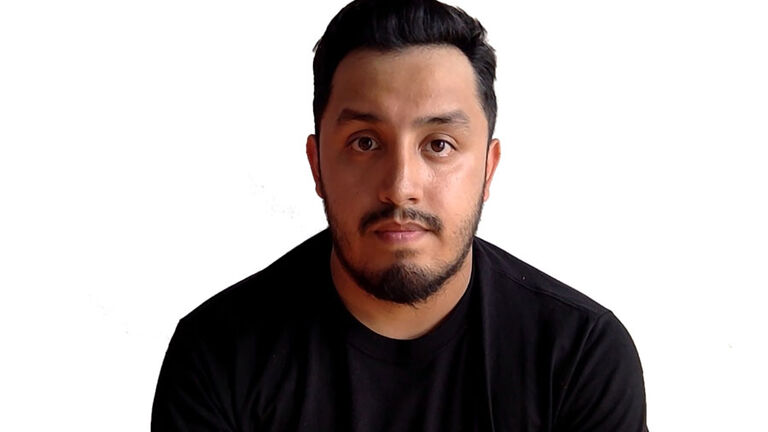 Sharing My First-Generation Story: Joseph Josue Mora
Joseph Josue Mora (BFA 2018) is a Chicago-based multidisciplinary artist and educator, who was born in Mexico. Mora's current work utilizes art handling materials and cues to mirror modes of marginalization. He is interested in the similarities of construction and art handling occupations and how they surface in issues of class and status. Mora's work is informed through his perspective as an art handler, DACA recipient, and a person living in the United States.
Why was attending and graduating from college important to you?
Recognizing my parents' sacrifices and our migration to the United States has always been a great motivator for me to continue my education and to graduate. Knowing that our political climate has been disenfranchising undocumented students also made me want to pursue college even more. Being a DACA recipient and understanding the complexity of it made me want to claim space in places where we might not be represented.
What was your experience as a first-generation college student at SAIC?
As a first-generation and DACA student, I am the first in my family to go through college. This meant that some of the new experiences and obstacles I was having, I had to solve on my own, although I did have community support. During my time at SAIC I developed a new support system and friends. With the support of friends, faculty, and staff, I learned how to navigate and advocate for undocumented student issues. These experiences and classes helped me develop my art practice, and I was able to workshop what has become an ongoing project, Undocumented Projects.
What advice do you have for current first-generation college students?
Continue exploring different skills and take advantage of the resources you have. It can be hard to advocate for yourself, but this is one thing I learned to do the most during my time at SAIC. It let people know how to help me and what I needed help with as DACA student. The most important thing I learned from my parents is to be humble. Being humble about my work, privilege, and different circumstances has helped me become more understanding and supportive.