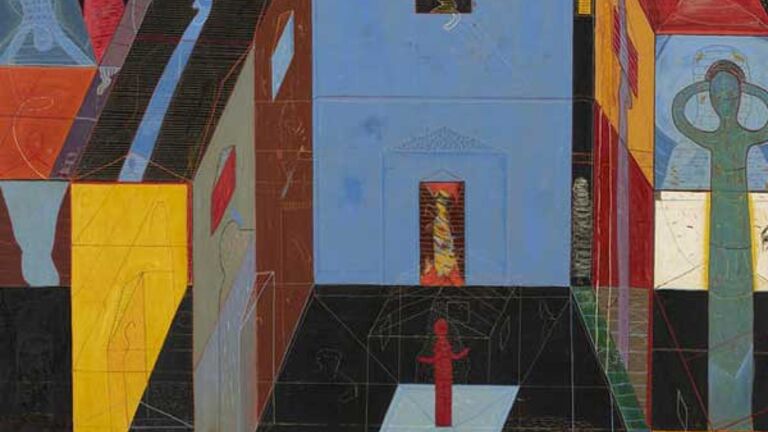 Minneapolis Institute of Art's Exhibit New to Mia: Art From Chicago Replete with SAIC Alums
Minneapolis Institute of Art's exhibition of art from Chicago titled New to Mia: Art From Chicago opened on August 25 and features a roster of SAIC alums and members of the Chicago Imagists.
The Star Tribune reports that the show seeks to highlight crucial art not from either coast, which according to curator Robert Cozzolino, "is still oftentimes overlooked simply because it is not New York." He notes "Chicago's unsung influence" in drawing inspiration from "neighborhoods and crowds than white walls and fancy cocktails." The Chicago Imagists featured in the exhibition are part of two distinct generations of the movement. The first generation, called the Monster Roster was defined by many of the artists having served in World War II, who attended art school on the G.I. Bill. This generation included Dominick Di Meo (BFA 1952), Nancy Spero (BFA 1949), and Leon Golub (BFA 1949, MFA 1950, HON 1982). The second generation, known as the Hairy Who, came about in the late 1960s, and comprised artists Gladys Nilsson (BFA 1962, HON 2016), Jim Nutt (BFA 1967, HON 2016), Karl Wirsum (BFA 1962, HON 2016), and Jim Falconer (BFA 1965, HON 2016). Comics by the Hairy Who were also on display, alongside paintings by all the artists in the show. Artists Ted Halkin (BFA 1950), Miyoko Ito (SAIC 1943–49), Sarah Canright (BFA 1964), Linda Kramer (MFA 1981), Roger Brown (BFA 1968, MFA 1970), Ed Flood (BFA 1967, MFA 1969), Adjunct Professor of Painting and Drawing Richard Hull (MFA 1979), and Seymour Rosofsky (BFA 1949, MFA 1951), are also included in the exhibition.
New to Mia: Art From Chicago is on view until January 6, 2019.