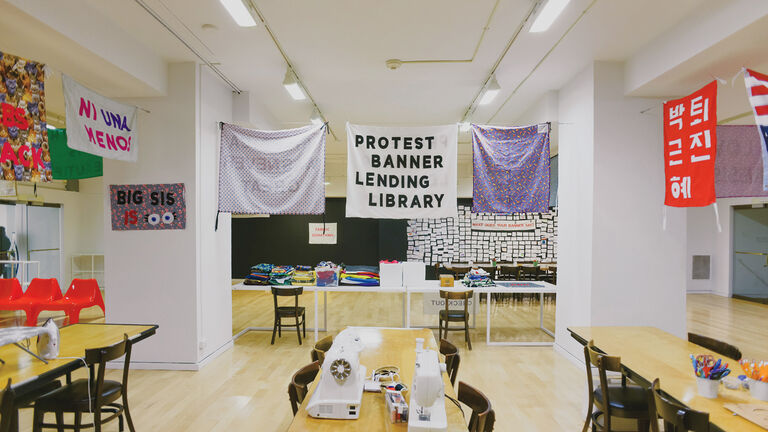 Aram Han Sifuentes to Make Protest Banners at EXPO CHICAGO
The Chicago Tribune recently featured Departments of Liberal Arts and Fiber and Material Studies faculty member Aram Han Sifuentes (MFA 2013) in their article analyzing how artists, authors, filmmakers, and musicians are navigating the political and economic climate of 2017. Sifuentes, who spearheaded the Protest Banner Lending Library at the Chicago Cultural Center, is making space for EXPO CHICAGO visitors to work on new protest banners as part of the exhibit happening September 13 through 17. 
"A lot of the banners we make are really weird and ugly," Sifuentes said. "Like, there are unicorns on the fabric. So there is an element of humor. But it's deeply sincere."
Look for the exhibit at EXPO CHICAGO taking place at Navy Pier and read the whole article at Chicago Tribune.