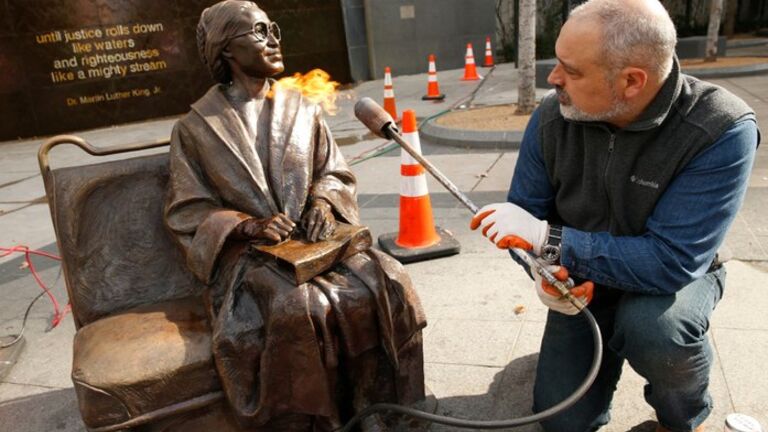 Restoration of Rosa Parks Statue Meets Praise in Dallas
In honor of the 61st anniversary of Rosa Park's courageous protest that sparked the Montgomery bus boycott, San Francisco artist and SAIC alum Erik Blome travelled to Dallas to restore his life-size statue of the civil rights leader.
The restoration was long overdue according to Dallas local, Ricky McCallie, who was at first concerned upon seeing Blome take a blowtorch to the sculpture that he credits for saving his life when Black Lives Matter protesters were met with gunfire this past summer: "I ducked down behind her when the bullets flew," he said to the Dallas Morning News. McCallie was among other pedestrians who stopped to thank Blome for this statue.