Peter Exley (Adjunct Full Professor)
Image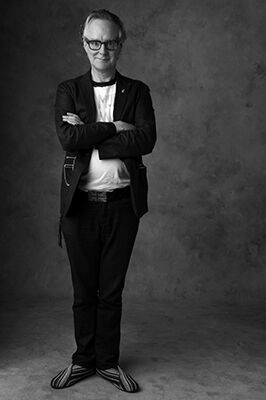 What did you aspire to be growing up?
I've known I wanted to be an architect since I was 8 and drew the elevation for a new headquarters for the BBC.
Either that, or a professional soccer player or lead singer in a band.
What strategies did you use to be successful in college?
Took great notes (still have them).
Drew (still have the drawings).
Spent a lot of time in the library (still do). 
Sucked everything I could from my professors.
Do you identify with a piece of music of lyricist?
I love Cheap Trick. Their songwriter and guitarist, Rick Nielsen and I have had many conversations about design over the years.
What are some of your most memorable moments teaching?
Seeing 25 years of students impact communities through art and design around the world. It validates and confirms the importance of what we all do every day in the offices and classrooms.
What are the most urgent questions facing design/architecture/interior architecture today?
Equity, diversity, and inclusion - nurturing design leadership that reflects the communities that we serve.  
Developing a pipeline of entrepreneurial future designers/architects via an affordable education.