How Mika Tosca Combines Art and Science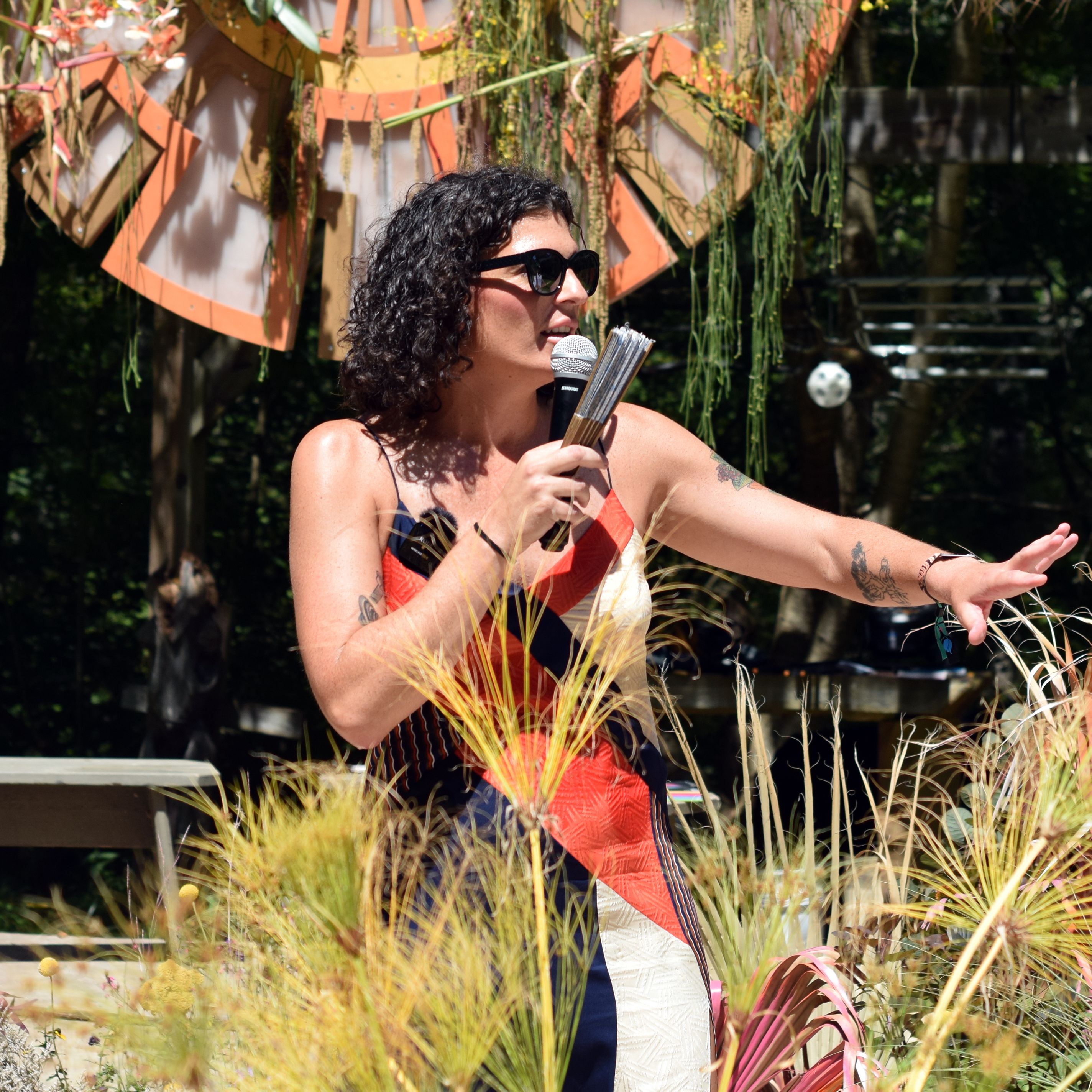 Associate Professor Mika Tosca uses art to help her students better understand the world of science. Photograph courtesy of Mika Tosca
Associate Professor Mika Tosca uses art to help her students better understand the world of science. Photograph courtesy of Mika Tosca
by Peyton Sauer (BFA 2022)
Centuries ago, the pursuit of knowledge was less siloed. Scientists were also artists and makers, but over time the two disciplines have drifted apart. Through her teaching, Associate Professor Mika Tosca is dedicated to showing artists how they can help advance scientific fields.
Tosca spent five years as a climate scientist in NASA's Jet Propulsion Laboratory, researching earth's changing climate and mentoring new staff. So, when she began teaching at the School of the Art Institute of Chicago (SAIC) in 2017, she was looking for a new challenge. "I wanted to teach and I thought the job at [SAIC] looked really cool because it was a unique opportunity to teach science to non-science people," Tosca explained.
For Tosca, artists are necessary in the battle against climate change. At SAIC, she's determined to foster the crucial relationships between art, science, and activism. Today, Tosca teaches five classes at SAIC, including Abrupt Climate Change, Geo-Engineering, Knowing Nature, Earth's Changing Climate, and Environmental Disasters.
In these courses, Tosca encourages students to utilize their own artistic practices to convey their knowledge of the material. From blackout poetry—a form that redacts words from existing documents to create poems—addressing the human impact on coastal regions to digital drawings warning about the environmental impact of NFTs, the projects that come out of Tosca's classes are unique and span across disciplines.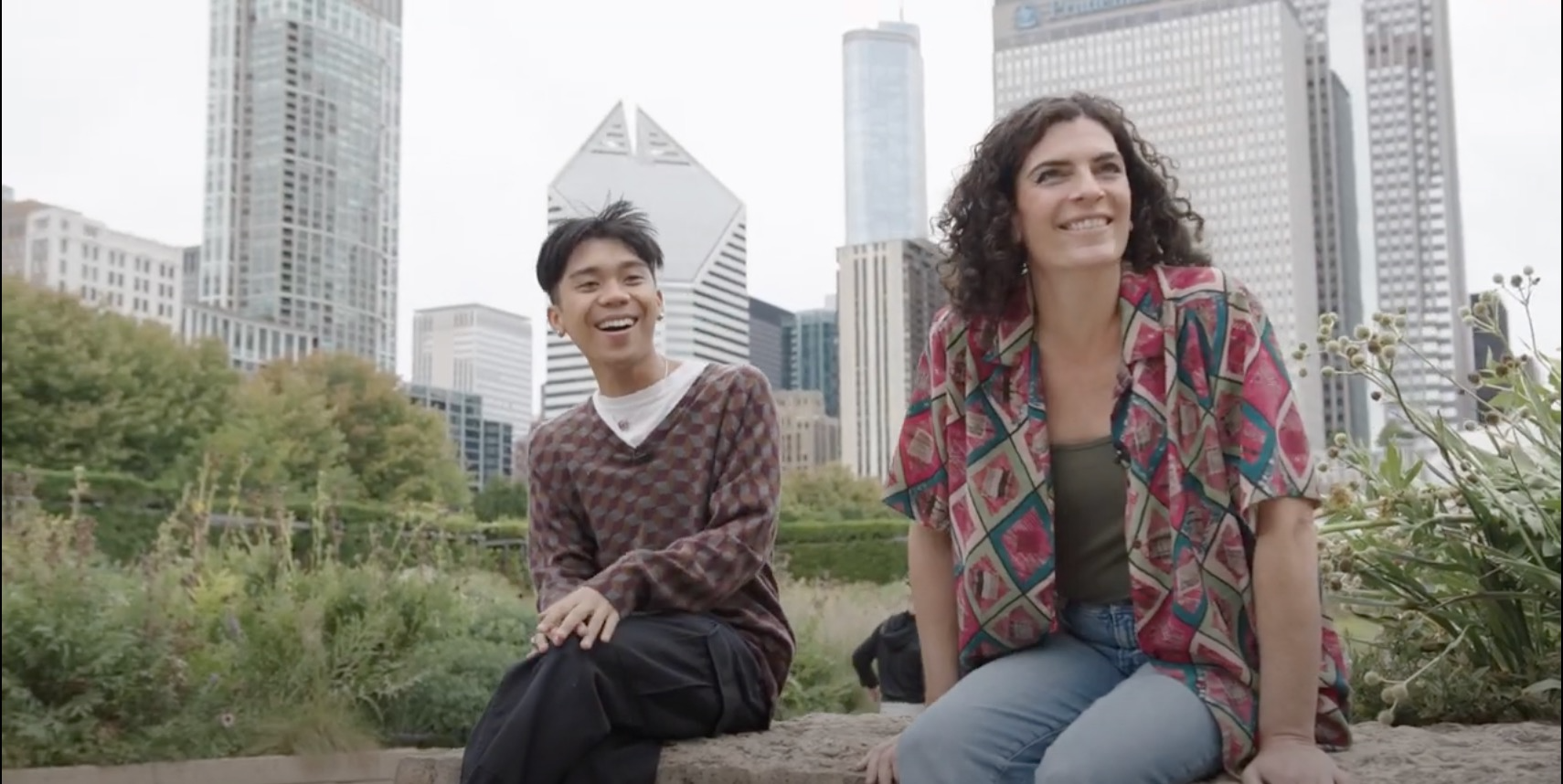 "The thing that really keeps me going is when I see people get it. When I see people start to get the material and get engaged with the material it feels like I've done my job," Tosca shared. "But it also feels like we've just brought new environmental activists into the fold. And I just love seeing that lightbulb turn on."
Climate science has been a passion of Tosca's since childhood, when she enthusiastically tracked the weather, measuring snowfall and keeping a record of hurricanes in the Atlantic Ocean. As an undergrad at the University of Connecticut, she studied math but her passion for climate science remained, which led her to research work with a graduate student who was studying atmospheric physics. In this role, she spent time climbing meteorological towers in the forest and taking measurements of the air above the forest canopy. Tosca then pursued a graduate degree and doctorate in Earth Systems Science at the University of California, Irvine after encouragement from a professor.
While exposing art students to new scientific concepts and literature, her pivot to teaching also allowed her to look at the climate crisis with fresh eyes. "It's through teaching and interacting with art students and artists that I've learned new ways of thinking, learned new ways of making. I'm trying to apply what I've learned to a more holistic approach to dealing with and solving the climate crisis," she said.
As well as teaching art students, Tosca has collaborated with several artists on various projects throughout the years, including Art+Design+Science: A new approach, an exploration with designer Adrian Galvin that utilizes design principles to improve scientific software and the scientific method, making data more usable and visually interesting to scientists and nonscientists alike. Additionally, Tosca has worked with alums Ilai Gilbert (BFA 2021), Kelvin Walls (BFA 2020), and Grant Tyler (BFA 2020) on a project investigating the ways sound and techno music can address the climate crisis. She currently collaborates with undergraduate student Havi Millar (BFA 2024) on a project called Dispatches from a Solarpunk Future where they are exploring post-nihilist solutions to the climate crisis.
Tosca feels science without art has become too rigid and ruled by black-and-white thinking. Artists have the ability to approach issues and concepts in unique ways. "In a way, [the reintroduction of art to science] will allow science to go back to its roots of being an innovative, groundbreaking, barrier-breaking type of exploration," she shared. "Integrating art and science is really going to help us actually solve the problems that we need to solve."
{{[http://www.saic.edu/news/facultystaff]FACULTY & STAFF}} {{[http://www.saic.edu/news/artconnectsus]ART CONNECTS US}}