Image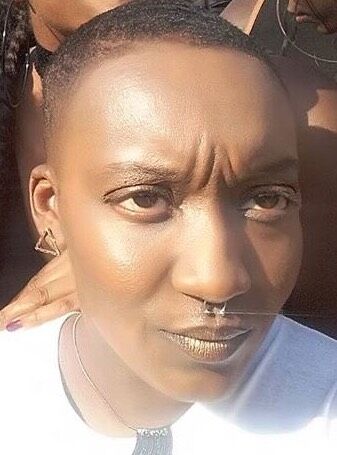 Wisdom Baty is an arts administrator, artist, educator and mother, interested in reimagining physical space and historical accuracy for black women. Her artwork and classroom curriculum encompass themes centering ancestral memory, autonomy, authorship and black motherhood. Baty is the organizer of Ways We Make: Nurturing Creative Committees as Mothers Of Color, a workshop series that celebrates black and brown motherhood and artistic practices within Chicago. 

Baty co-organized Doing The Work: Re-contextualizing Sustainability and Inclusion with panelist Angelique Power and Tracie D. Hall, moderated by Kamilah Rashied at SAIC in 2018, The Black Family Reunion with Threewalls and Reunion in 2017, and "The Black Experience: Panel and MFA Showcase at SAIC Sullivan Galleries in 2015. Baty was a 2017 Marwen Teaching Artist Resident, a 2007 fellow at the Yale Norfolk Summer School of Art and Music, a 2011 and 2015 Museum of Contemporary Art Teacher Institute Resident, and has artwork represented on the Field Foundations website. Wisdom Baty is a graduate of the School of the Art Institute of Chicago Master's of Arts Administration and Policy (MAAAP) program.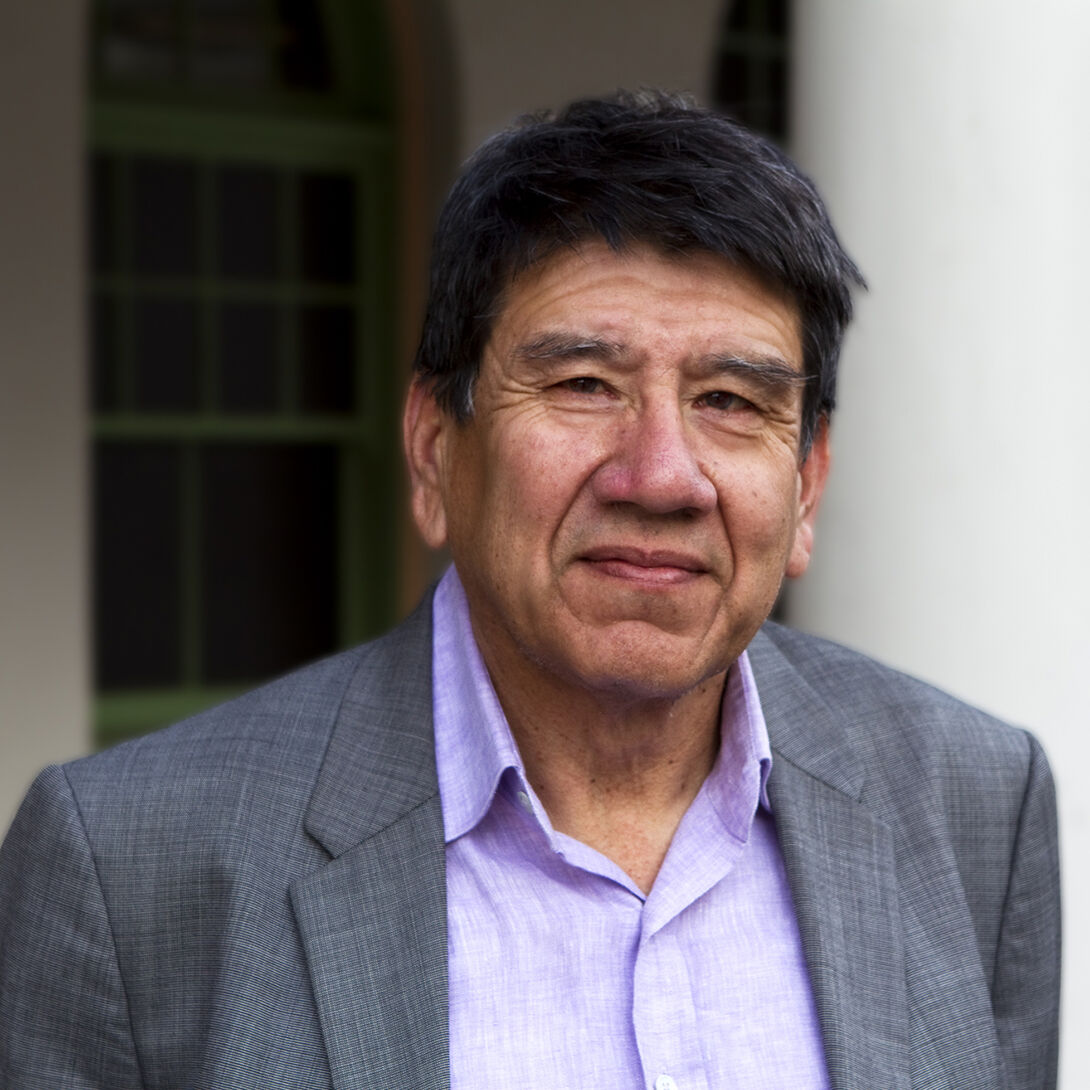 Roberto Bedoya is the Cultural Affairs Manager for the city of Oakland, CA. His career-long commitment to expanding the definition of inclusion and belonging, as well as to art-based civic engagement projects, have made him a leader in the national conversation about the arts in public life.
 In his previous position as Executive Director of the Tucson Pima Arts Council (TPAC), he established the innovative P.L.A.C.E (People, Land, Arts, Culture and Engagement) Initiative to support artist initiatives, and during his tenure as Executive Director of the National Association of Artists' Organizations (NAAO), from 1996 to 2001, he developed numerous initiatives in support of artist-led alternative spaces.
His essays "U.S. Cultural Policy: Its Politics of Participation, Its Creative Potential" and "Creative Placemaking and the Politics of Belonging and Dis-Belonging" reframed the discussion on cultural policy to shed light on exclusionary practices in cultural policy decision making. Bedoya is also a poet, whose work has appeared in numerous publications, and an art consultant, with projects for Creative Capital Foundation, the Ford Foundation, The Rockefeller Foundation, and the Urban Institute.
Roberto received his MA in Arts Administration & Policy in 2005.
Image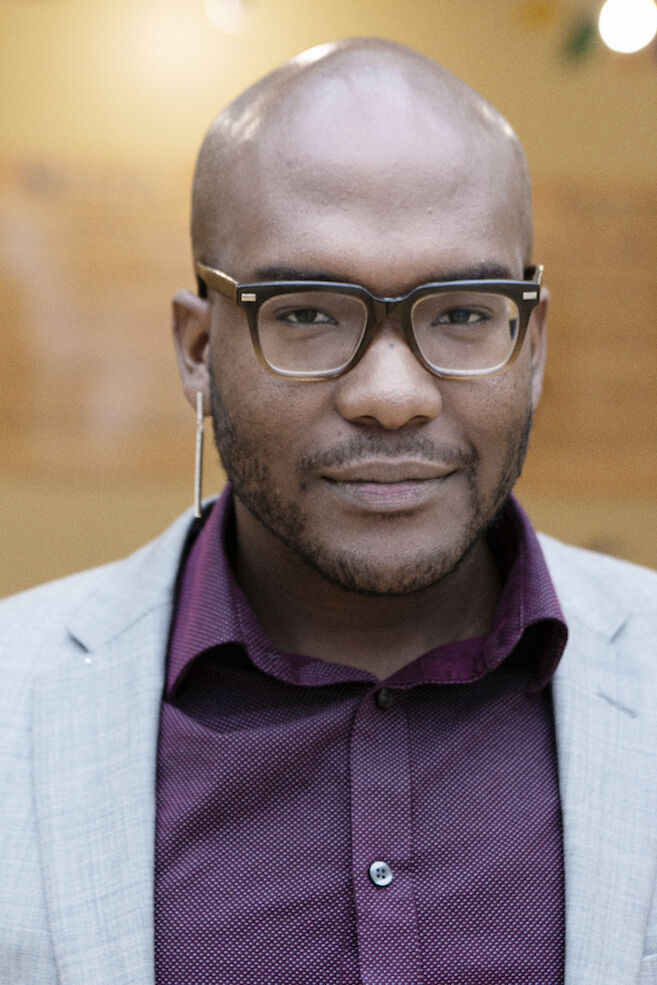 Ryan Blocker is an arts administrator, writer, and musician interested in how the arts can facilitate a more just world. He received his bachelor's degree in music performance at Furman University in Greenville, South Carolina. He is also a graduate of the School of the Art Institute of Chicago Master's of Arts Administration and Policy (MAAAP) program. His collaborative master's thesis "Racing Culture: Exploring Race, Inclusion, and Equity in the Arts" won the 2016 MAAAP department fellowship and is now taught as part of the degree curriculum.  Ryan has published numerous articles on politics, race, and art and has been recognized by the Illinois College Press Association. Most recently, he contributed an essay to artist Helen Maurene Cooper's book project "Paint and Polish: Cultural Economy and Visual Culture from the West Side." He is the program manager for Enrich Chicago, an arts-led alliance aiming to undo racism in the arts sector and beyond. Through his work at Enrich Chicago, he advances racial equity by providing training, capacity building, and technical assistance to arts and culture organizations in the Chicago area.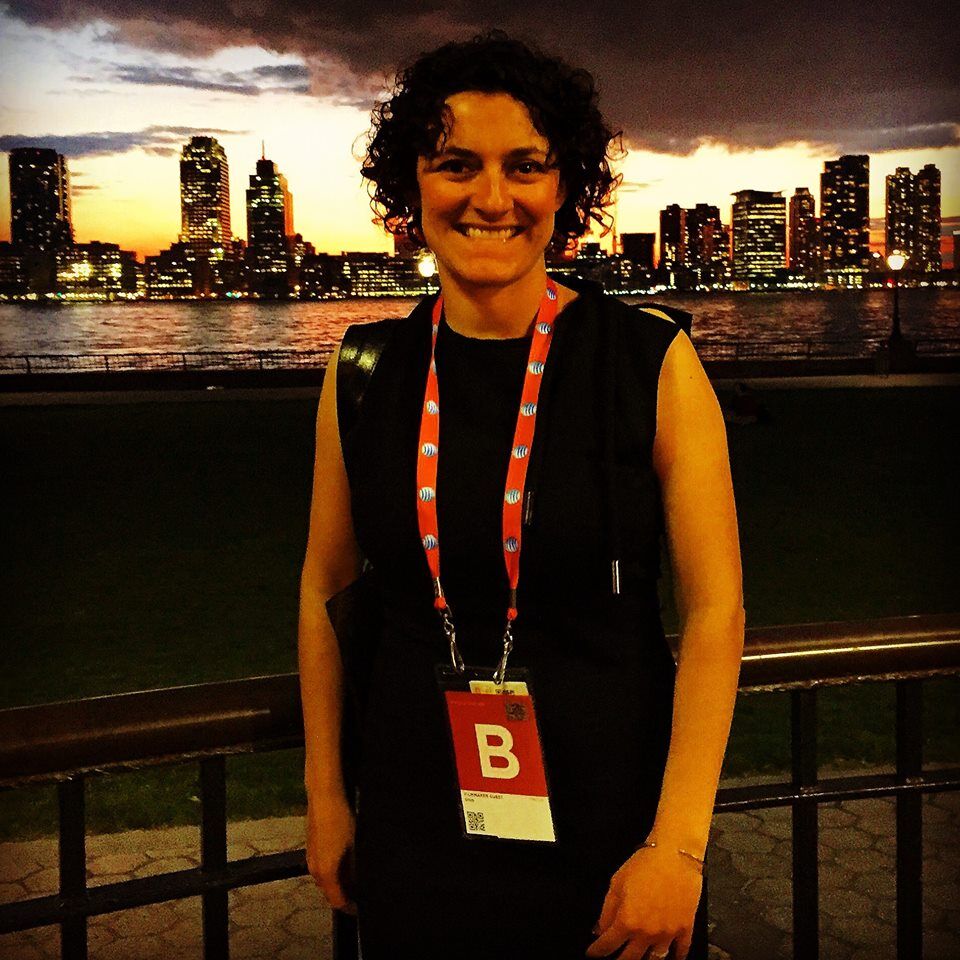 Chiara Bernasconi creates participatory and ephemeral events that explore the merging of new media and the concept of 'journey.' She is Assistant Director for Digital Arts at the Museum of Modern Art (MoMA), where she has worked since graduating from SAIC with an MA in Arts Administration & Policy in 2007, and she also curates an artist residency in her native Italy. Chiara also holds a Bachelor's degree in Economics and Art from the Università Bocconi in Milan.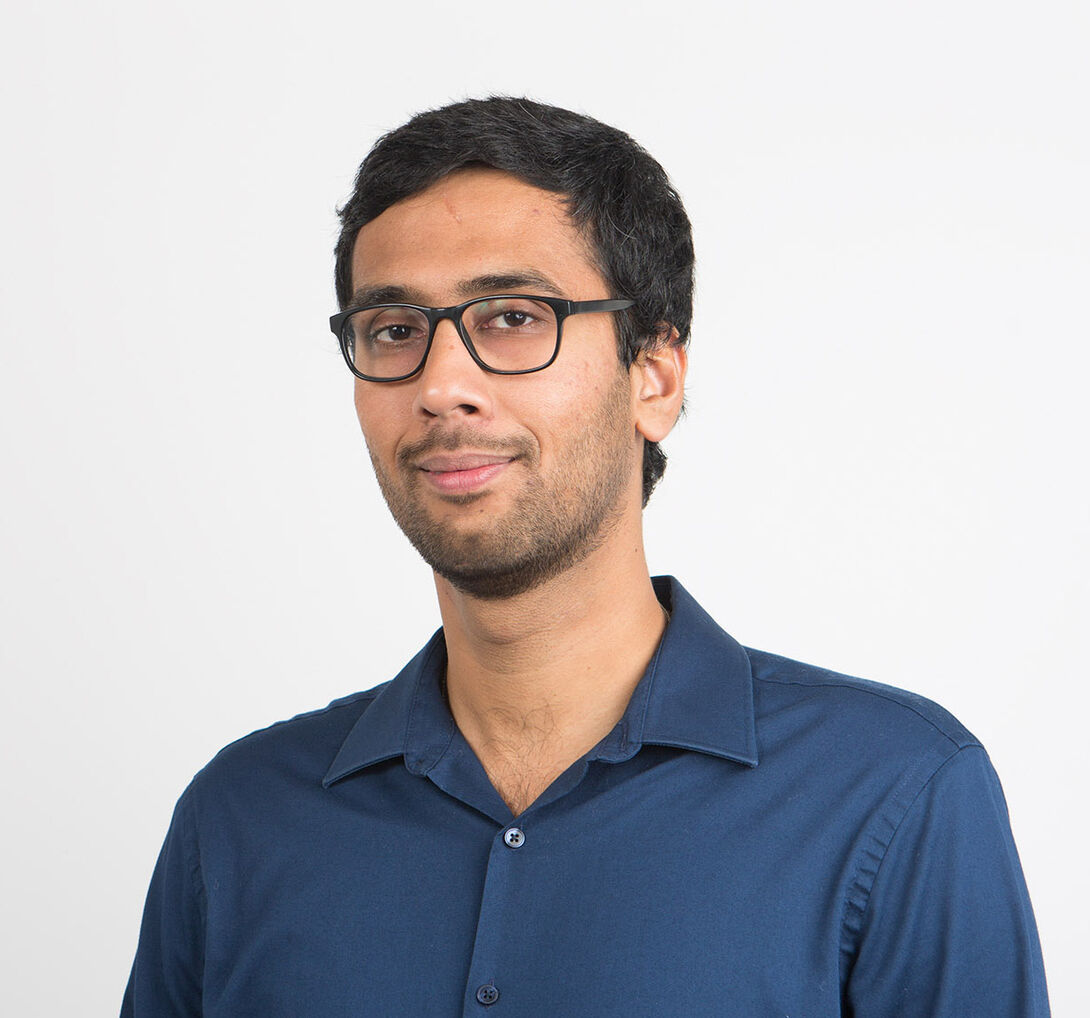 Originally from Mumbai, India, Taykhoom Biviji is the Research Associate for Oaks of North Lawndale project, an SAIC initiative in our Homan Square location. Taykhoom was also a fellow for Field Trip / Field Notes / Field Guide, a trans-disciplinary consortium of Fellows from UChicago, UIC, SAIC, and Northwestern University. His prior experience includes a background in film and television, acting as a heritage consultant for Breakfree Journeys, as well as working for the CSMVS Museum in Mumbai as an assistant conservator.
Taykhoom holds a Masters in Ancient Indian History, Culture & Archaeology (2015) from St. Xavier's University-Mumbai; he received an MA in Arts Administration & Policy in 2017.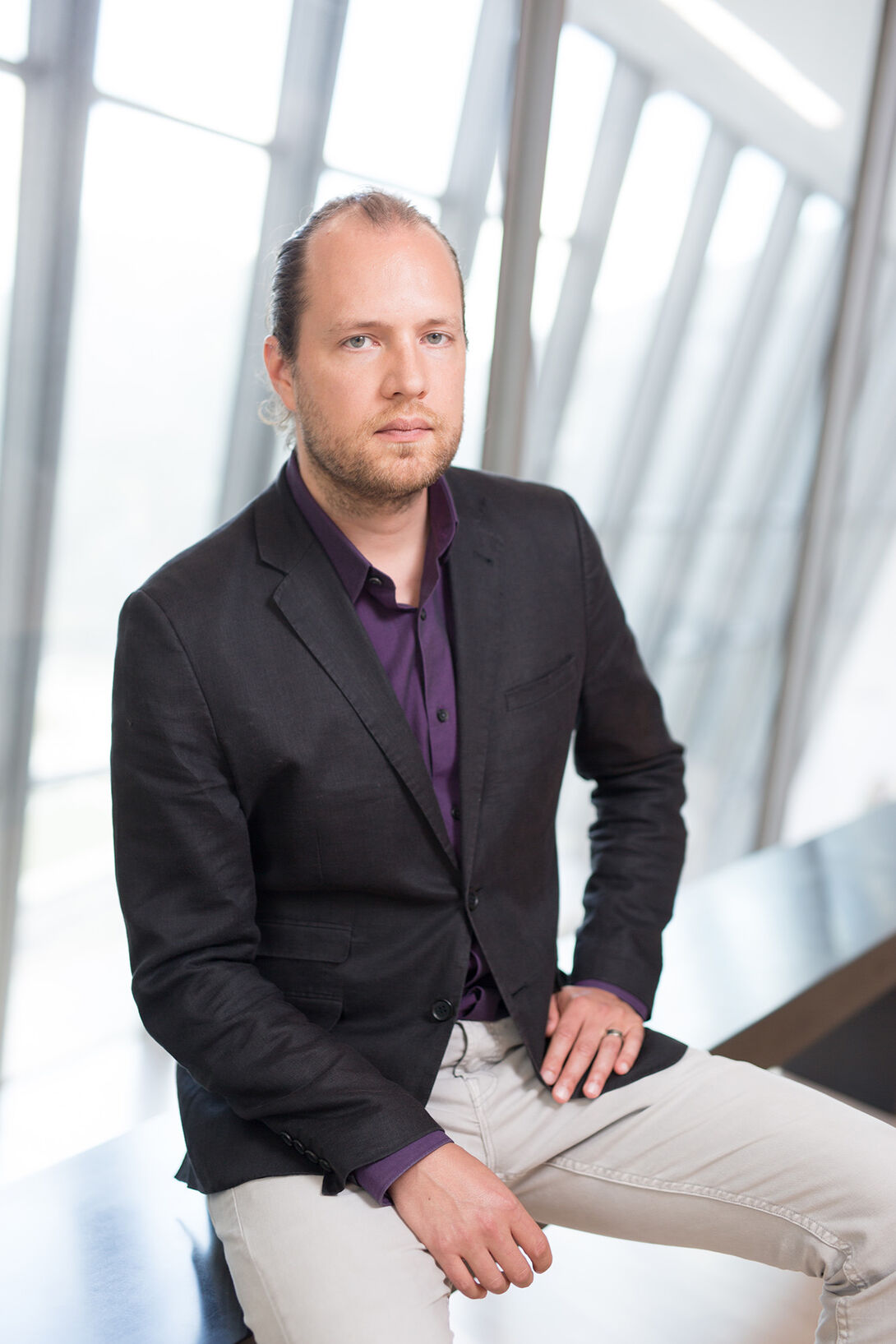 Steven Bridges is the Assistant Curator at the Eli and Edythe Broad Art Museum at Michigan State University, where his first major project was Beyond Streaming: A Sound Mural for Flint, a complex project with artist Jan Tichy that addressed the Flint water crisis, and which involved workshop with high school students in both Flint and Lansing and which culminated in a major, commissioned installation.
Steven was previously a Curatorial Assistant at the MCA Chicago, where he worked with artist Doris Salcedo on her retrospective exhibition organized by the MCA. He was also a co-curator of Rapid Pulse, an international performance art festival in Chicago, and of the annual MFA Exhibition at SAIC. Earlier in his career, Steven served as Editor of the exhibition journal series Exchange Radical Moments!, which accompanied the live arts festival of the same name that took place in eleven countries across Europe simultaneously in 2011. In 2008, he was part of the curatorial team for the exhibition Intrude: Art & Life 366, which presented a different artistic project each day in the public spaces of Shanghai for an entire year.
Steven received a dual Masters degree in Arts Administration & Policy and Art History, Theory and Criticism in 2009. His thesis title was "Making the invisible visible: socially engaged, collaborative public art in the city."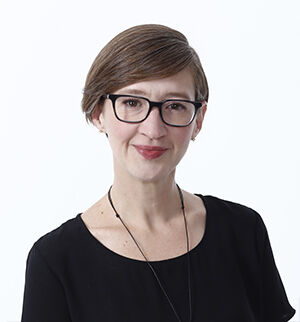 Rachel Buckmaster is the Assistant Director of the David Owsley Museum of Art at Ball State University.
Rachel served in the public sector for over a decade before deciding to pursue further study at SAIC, including a position as Community Relations and Arts Organizations Liaison for the Mayor's Office in Indianapolis, IN. her interest in cultural policy and arts advocacy led her to focus her research at SAIC on issues of civic engagement and campus-based arts programs. While at SAIC, Rachel interned at the City of Chicago's Department of Cultural Affairs, and after graduating was appointed as Assistant Director of Student Affairs at the School.
Rachel has a BA in Political Science from Ball State University, and earned her MA in Arts Administration & Policy in2011. The title of her MA Thesis was "Welcoming residential wisdom: the value of community engagement to campus-based arts programs."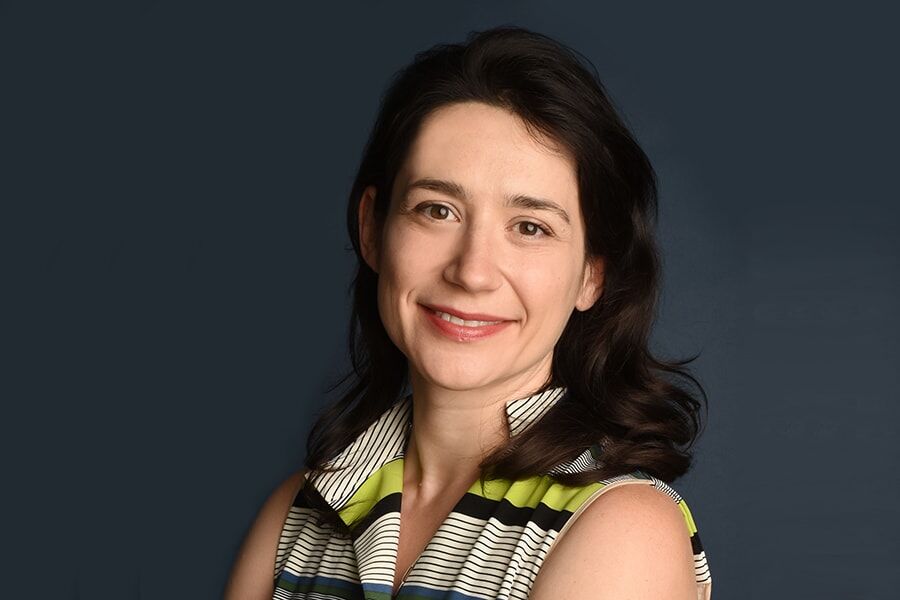 Elizabeth Chodos is the director of Carnegie Mellon University's Regina Gouger Miller Gallery. She was previously the executive and creative director of Ox-bow School of Art and Artists' Residency in Saugatuck, Michigan, and Executive Director of Threewalls, in Chicago. In 2011 she co-founded Hand in Glove, a 'siteless national organization' created as a convergence of alternative artists' spaces. She also co-founded Common Field, a national alliance of artist-centered visual arts platforms. Chodos also sits on the board of the Alliance of Artists' Communities.
She earned a BA in art history and creative writing from Sarah Lawrence College, and a dual MA in Arts Administration & Policy and Art History, Theory and Criticism at SAIC.
Image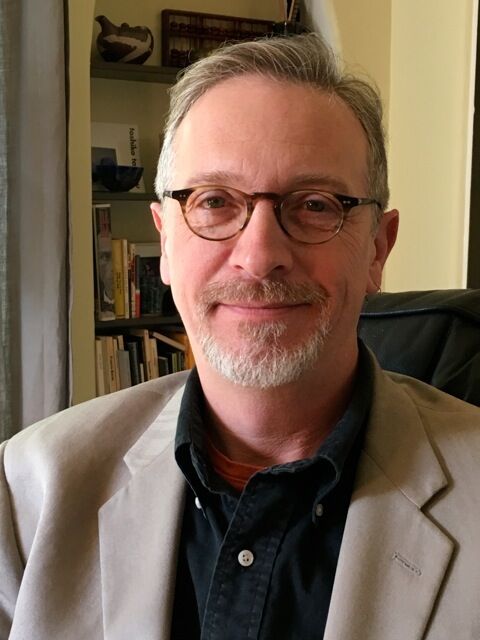 Dan Danzig is principal of Daniel Danzig & Associates in Pasadena, CA, a museum consulting firm, and a member of the Museum Group, a consortium of independent museum consultants. Daniel Danzig & Associate specializes in strategic planning, capital campaign counsel, and exhibit and program development. For more than thirty years, Dan has worked in or with a range of arts and cultural organizations, including large public institutions, small associations, and private galleries in the visual and performing arts, history, and natural sciences. Dan has experience in all aspects of arts and cultural management, including strategic and master planning, fundraising, project management and budgeting, curating and writing, exhibit and program development and production, and visitor services, and is able to offer clients a breadth of understanding of the field in terms of both practical application and theoretical study. Dan's current projects include campaign counsel to the Georgia O' Keeffe Museum, interpretive planning  and  exhibit development for the Mobility Pavilion at Expo 2020 Dubai and the Ventanilla Cooperative Ecomuseum in Oaxaca, Mexico. Recent projects include operational planning for the Museum of Redlands, the Petra Visitor Center, and the Bill & Melinda Gates Foundation Visitor Center; strategic planning for the University Museums at Colgate University and the Children's Museum Jordan; campaign counsel for the Carnegie Observatories; traveling exhibit project management for the Canadian Museum of Nature; and exhibit development for Warner Bros. Studios and the Centennial Museum & Chihuahuan Desert Gardens, University of Texas at El Paso. Dan studied fine art at the School of Visual Arts and began his career as a gallerist and corporate art consultant as the founding co-director of Rabbet Gallery in New Jersey. After completing his M.A. in Arts Administration at SAIC, Dan transitioned from the private to the nonprofit sector first as Manager of Special Exhibitions at the Natural History Museum of Los Angeles County, and then as Executive Director of the Millard Sheets Arts Center before starting Daniel Danzig & Associates in 2009.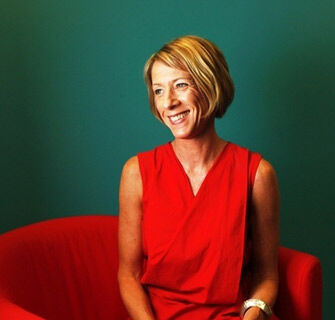 Kate Dumbleton is the Executive and Artistic Director of the Hyde Park Jazz Festival and an Assistant Professor at the School of the Art Institute of Chicago in the MA program in Arts Administration and Policy. Kate joined the Hyde Park Jazz Festival and SAIC in fall 2012 from the position of Executive Director of the critically acclaimed Chicago Jazz Ensemble, resident at Columbia College since 1965. Her work in jazz, improvised music, and performance spans nearly two decades.
Kate's experience includes music direction for jazz clubs and festivals; curatorial direction of artist residencies; direction of interdisciplinary projects in music, dance, theater, visual art, film; venue and record label management; administrative direction; and artist management. She owned and operated a successful performance, exhibition space/wine bar in the Bay Area from 2000-2006. Kate's current affiliations include the Advisory Council for the Chicago Artists Resource and ChicagoMusic.org; Board of Directors for the Experimental Sound Studio (ESS); Board of Directors for Rova Arts (SF); Artistic Direction Advisory Council, Yerba Buena Garden Festival (SF); Leadership Team for Red Poppy Art House (SF).
BA, 1989, Hamilton College, Clinton, NY; MA, 2008, School of the Art Institute of Chicago. Concurrent Positions: Chicago Composers Forum; MSJO Jazz Organization; Noir Records. Productions/Recordings: Productions: Rovate '04, Mirror Ball '05, Glass Head '06; Fixtures and Fissures '09. Recordings: The Sophisticate, Port Chicago,Harriet Tubman. Music Curator/Consultant: Intersection for the Arts, San Francisco; Cafe Royale, San Francisco; Bruno's Jazz Club, San Francisco.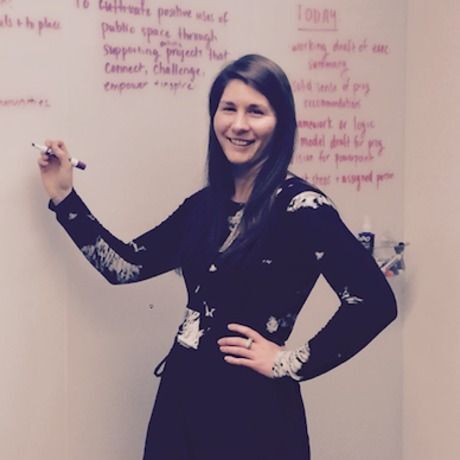 Katie Fahey is an arts, social impact and philanthropy professional. Most recently, she served as Arts Program Officer for the Kenneth Rainin Foundation in San Francisco, where she managed programs that support small and mid-size performing arts organizations, artists, and filmmakers in an effort to achieve a healthier and more vibrant local arts ecosystem.

Katie's background includes positions with the Art Institute of Chicago, the City of Chicago's Department of Cultural Affairs as well as the Embassy of Canada in Washington, D.C. Prior to joining the Rainin Foundation, she was Managing Director of the Red Poppy Art House, an arts hub in the Mission District of San Francisco. She has also worked as a freelance editor, curator and arts consultant, and has served as guest speaker and panelist for such organizations as the San Francisco Arts Commission, Berkeley Civic Arts Commission, Silicon Valley Creates, Foundation Center, Theatre Bay Area, Burning Man, Emerging Arts Professionals/SF Bay Area and others. She also co-founded SoupSF, a micro-granting initiative.

Katie earned her MA in Arts Administration and Policy in 2011. She also holds a BA in Political Science and English from Acadia University.
Gridthiya Gaeweewong is an independent curator and co-founder of Project 304, a Bangkok-based, non-profit, experimental art space initiated and run by artists and curators. Gaeweewong attempts to create platforms of exchange for local and international contemporary practices that address issues of subculture, globalization, migration, and alienation. Gaeweewong has organized numerous local and international exhibitions that have significantly shaped the field of contemporary Southeast Asian art, including Saigon Open City, co-curated with Rirkrit Tiravanija, and the 5th Bangkok Experimental Film Festival. She is currently the Artistic Director of the Jim Thompson Art Center, and regularly contributes to exhibition catalogues, art journals and local art magazines.
Image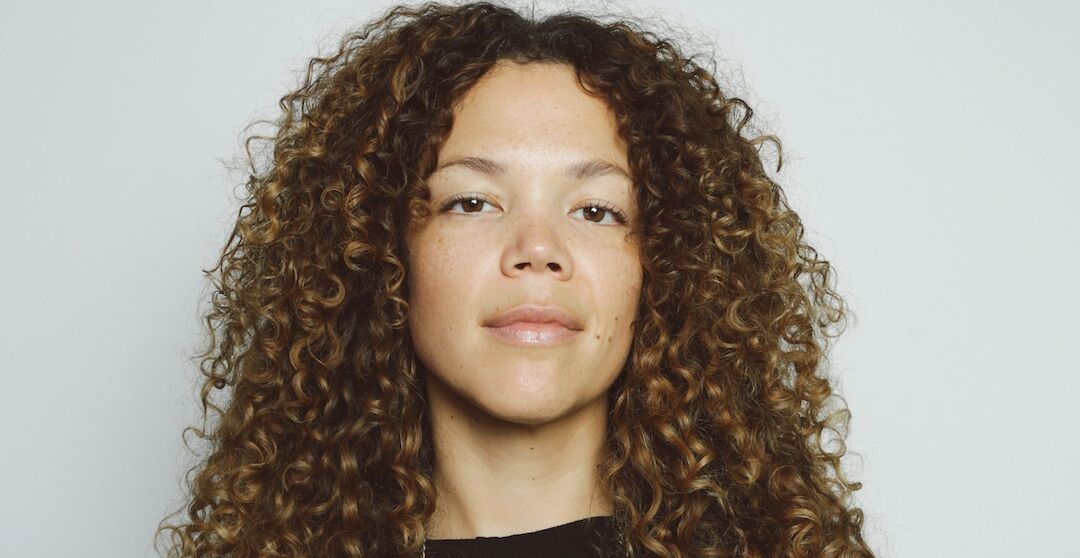 Allison Glenn is a curator and writer interested in furthering access and equity through the cultivation of inclusive art histories. She is currently the Associate Curator of Contemporary Art at the Crystal Bridges Museum of American Art. Previously, Glenn was the Manager of Publications + Curatorial Associate for Prospect New Orleans Triennial, Prospect.4: The Lotus in Spite of the Swamp, and Director of the Monique Meloche Gallery. Her exhibitions include Out of Easy Reach, at DePaul Art Museum, Stony Island Arts Bank and Gallery 400 (Chicago), and traveling to Grunwald Gallery at Indiana University. Past exhibitions include In the beginning, sometimes I left messages in the street, a multi-sited public art project (Chicago, 2016); Look at me Now!, Monique Meloche Gallery (Chicago, 2015); Feedback, Arts Incubator, University of Chicago (Chicago, 2013). In 2015, Glenn was a Curatorial Fellow with the City of Chicago's Department of Cultural Affairs and Special Events and named to the "Art 50: Chicago's Visual Vanguard" list for significant contributions to the development of arts and culture. Glenn is a juror for the Association of Art Museum Curators (AAMC) Awards for Excellence and sits on the Equity Committee for ACRE Artist Residency. Her writing has been featured in exhibition publications such as Noah Purifoy: Junk Dada, The Los Angeles County Museum of Art (2015); Prospect 3: Notes for Now, Prospect New Orleans Triennial (2014); Fore, The Studio Museum in Harlem (2012), and she has contributed to Hyperallergic, ART21 Magazine, Pelican Bomb, and Newcity, amongst others.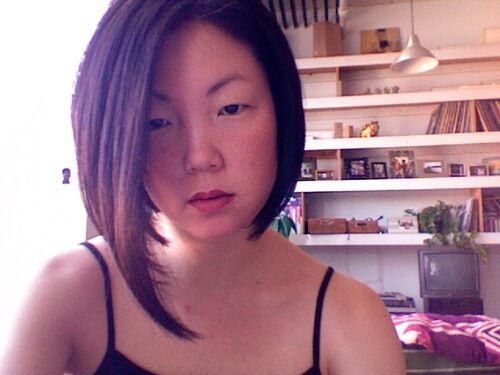 Regan Grusy is Chief of Staff at the Metropolitan Museum of Art's Costume Institute. Previously she was the Associate Director, Director of Institutional Advancement and Director of Development at the New Museum, also in New York, and the Director of Development at the Lower Manhattan Cultural Council and at Exit Art.
She received her MA in Arts Administration & Policy in 2002. Her thesis title was "Negotiating Crisis: Arts Funding in New York City After September 11, 2001."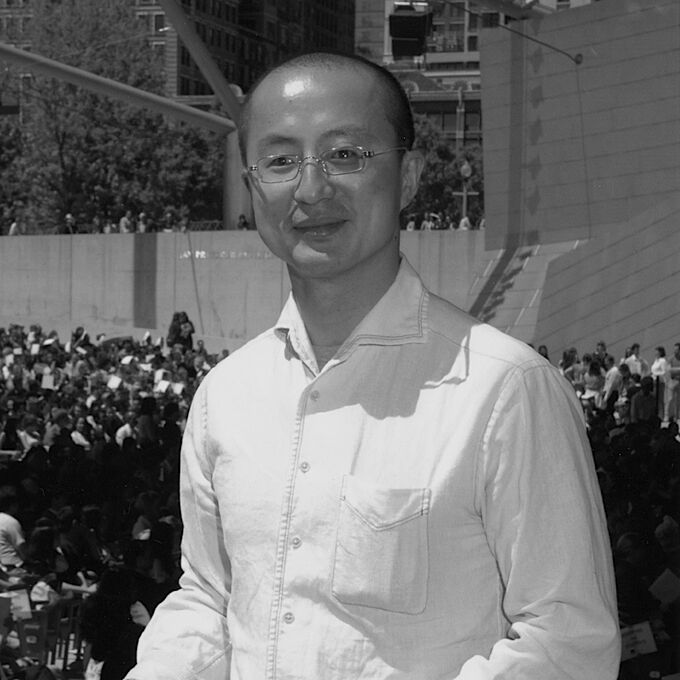 SHI Hantao is the Chief Coordinator of the 2018 Shanghai Biennale. Previous positions include Director and team leader at Shanghai Project, Ray Art Center, Rockbund Art Museum, Chronus Art Center, and EPSON Image Space. Hantao's curatorial projects include numerous exhibitions and public programs in the fields of photography, contemporary art, and visual cultural studies, including: Absent Minded (Lianzhou Photo Fest, 2005), Discomforting Anxieties (456 Art Space, New York, 2008), Welcome to the Birdhead's World (Lianzhou Photo Fest, 2010), Trace II (Dali Photo Fest, 2011), Commemorating Shanghai 1980s (Lanzhou Contemporary Image Center, 2012; Shanghai Liuhaisu Art Museum, 2013), Follow Me (OCAT Shanghai, 2017), Commemorating Shanghai 1990s (Shanghai Liuhaisu Art Museum, 2017). His publications include Body-Gender-Photography, Photography as a Multi-dimensional Field (editor and contributor, both were published by Shanghai Culture Publishing House, 2017); his writing and translation work have been published extensively in anthologies and magazines, including Photo-Society-Space, Shanghai-Image-City, Chinese Photography, China Photo Press, Book Town, Art China, and Art World.
In 2002, he founded the Origin Gallery, which was one of the first Chinese galleries dedicated to photography, and he was named the "Curator of the Year" in 2005 at the Lianzhou International Photo Festival. Hantao received his Master degree in Arts Administration and Policy at the School of the Art Institute of Chicago in 2008.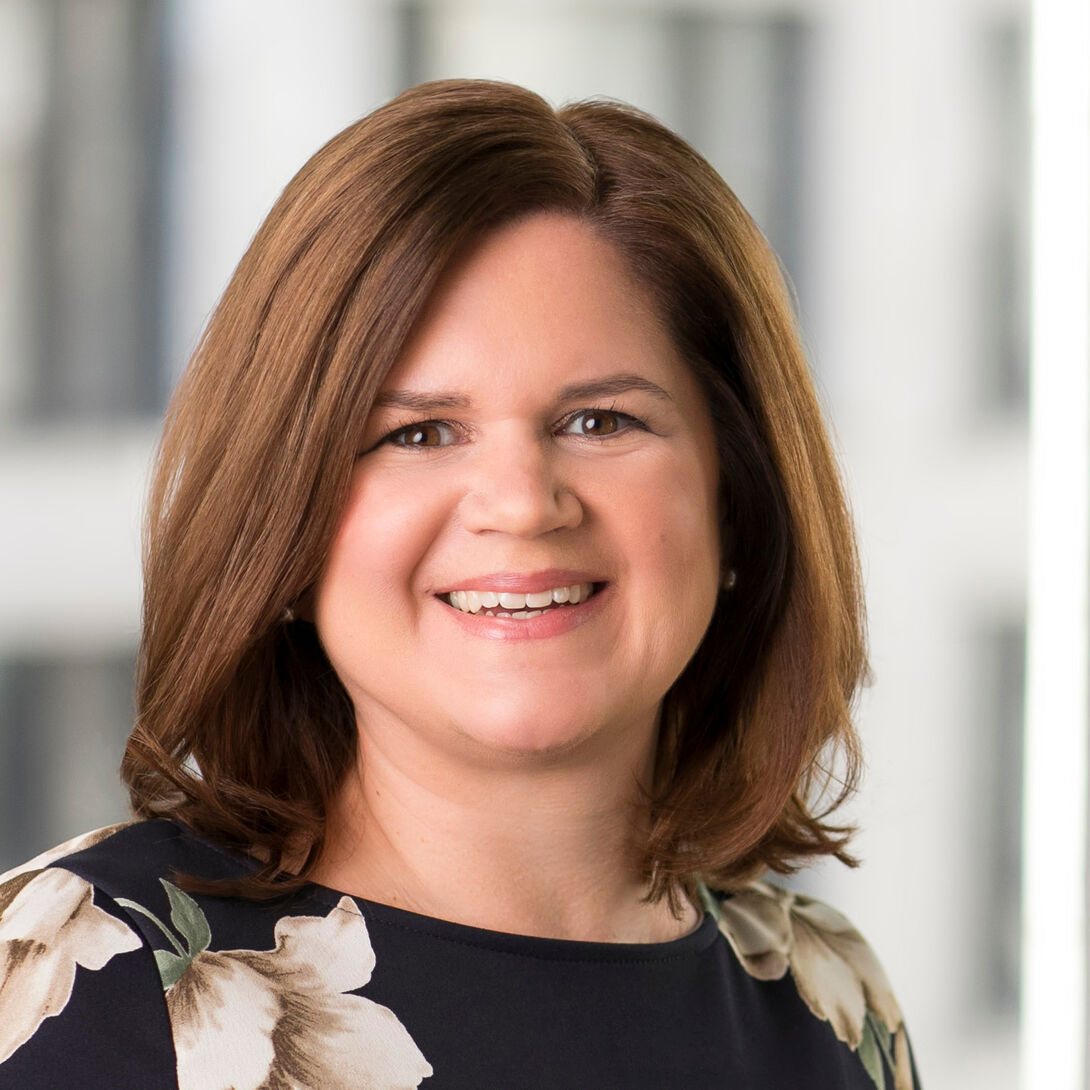 In 2005, Cheryl Jessogne joined the School of the Art Institute of Chicago (SAIC). She currently serves as SAIC's Vice President for Institutional Advancement. In 2011, Cheryl formalized the SAIC Office for Institutional Advancement bringing together the functions of Development, Alumni Affairs, and Communications & Marketing. In 2014, under the direction of the SAIC President and members of the Board of Governors, she led SAIC to embark upon the school's first formal comprehensive fundraising campaign with a $50 million goal to support students and faculty. Prior to her role with the School of the Art Institute of Chicago, Cheryl held positions with Museum Campus Chicago; The Field Museum of Natural History working on special projects with Sue the Dinosaur and Project Millennium; Corporate and Foundation Development with the University of Chicago's Biological Sciences Division; and has supported various organizations as a consultant for events and development initiatives.  In addition to these positions in Chicago, Cheryl established the first fine arts community festival in her hometown of Lake Zurich, Illinois (Ela Festival of Arts), established a cooperative gallery & studio space with a team of artists in Algonquin, Illinois, and has taught art (preschool – 8th grade) at St. Joseph's School in Libertyville, Illinois; St. Catherine's of Siena in Dundee, Illinois; and at Kaleidoscope, a private art school in Barrington, Illinois.  Cheryl is a current School Advisory Board Member for St. Mary's School in Riverside, Illinois and a former board member for the 16th Street Theater in Berwyn, Illinois. She received her graduate degree in Arts Administration (MA) from the School of the Art Institute of Chicago in 1999 and her undergraduate degree (BFA) from Miami University, Oxford, Ohio in 1995.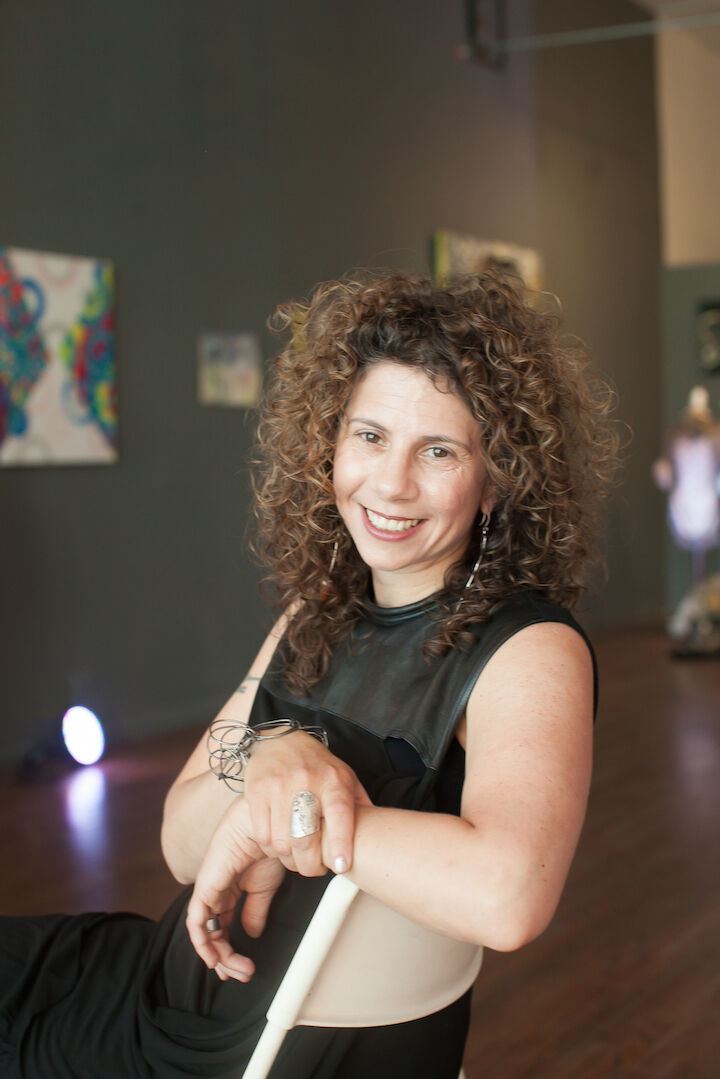 Cortney Lederer is an arts advocate, creative producer and project manager with sixteen years of experience managing an array of artistic programming for organizations and businesses. From 2011–14 she served as the Director of Exhibitions and Residencies at the Chicago Artists Coalition (CAC), where she designed and managed its two residency programs: BOLT Residency and HATCH Projects. While at CAC, Cortney curated and managed special projects for businesses such as tech incubator 1871, Patron Tequila, TOMS Shoes, Groupon and Taste of Chicago (DCASE). She curated and produced hundreds of solo and group exhibitions during her tenure at CAC.
As of June 2014, Cortney launched CNL Projects (CNL), which provides project-based consulting to organizations with a specialization in curating, project management, program design and development. CNL has worked with notable organizations such as 3Arts, Chicago Artists Coalition, Lillstreet Art Center, EXPO Chicago, Fashion Outlets of Chicago, LinkedIn, Wilson Sporting Goods and Hyatt Hotels Corporate Office Chicago. She also provides professional development workshops and individual consultation to artists.
In addition, Cortney works closely with the School of the Art Institute of Chicago (SAIC), where she has worked as curator of the low residency MFA exhibition and as a faculty member in the Arts Administration and Policy department.
Cortney received her BA in Sociology from George Washington University (1999), a BFA from the University of Victoria (2002), and a dual Masters degree in Modern Art History, Theory and Criticism and Arts Administration and Policy from the School of the Art Institute of Chicago (2009). Currently, she serves on the board of Every House Has a Door, the Education Advisory Committee for the Chicago Artists Coalition, and Programming Advisory Committee for Snow City Arts.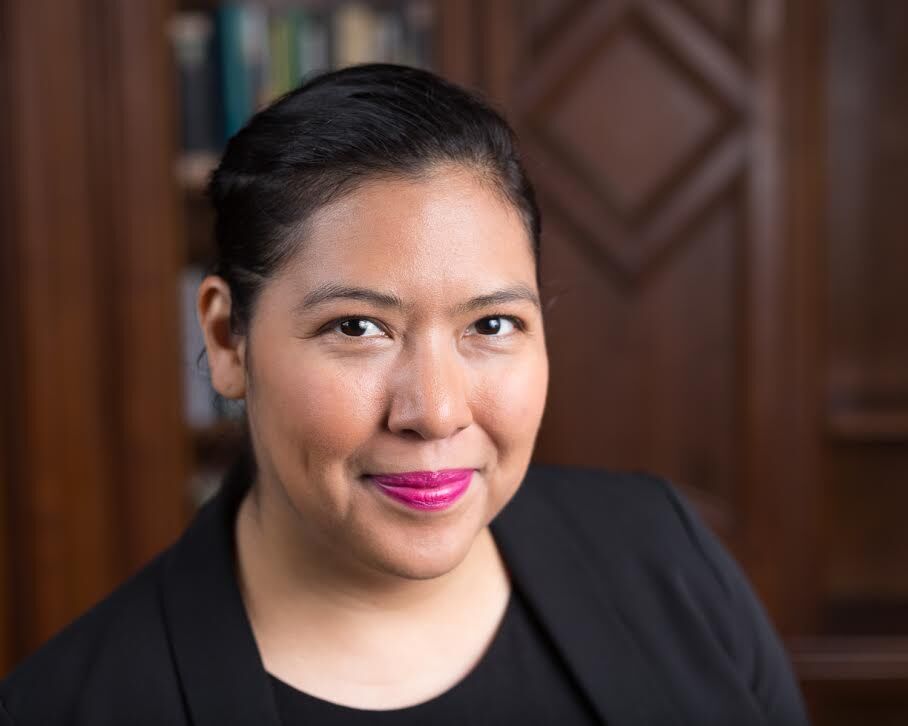 Lauren M. Pacheco is a third-generation Mexican-American born and raised on Chicago's southwest side.  She is an arts and culture practitioner with 15 years of professional experience in arts administration, curation and project management.  Her experience is grounded in social practice and public engagement with a personal mandate to responsibly and respectfully invest in targeted communities.  Lauren has become a resource to policymakers and has helped engage in the public dialogue about issues that impact artists and creative enterprises.  
She is co-founder of the Chicago Urban Art Society, the Chicago Lowrider Festival and, in 2012 – 2015 Lauren developed and curated the award winning public art initiative, 'Art in Public Places' along the 16th street viaduct in Chicago's Pilsen community.  In September 2017, Lauren won a public art grant that will transform outdoor vacant space in Gary, Indiana into a walkable, art-park.  Additionally, Lauren serves as Artistic Director for #PAINTGARY, an initiative bringing over 40 pieces of public art to Downtown Gary's historic Broadway Avenue. 
Currently she serves on the executive board with Chicago Creative Reuse Exchange (CCRx), and steering committee member with the Indiana Arts Commission. She has received grant funding from the Knight Foundation, Andy Warhol Foundation for the Visual Arts, Legacy Foundation, Chicago Community Trust and the National Association for Latinos Arts and Cultures.  Lauren has presented, and guest lectured with Creative Mornings Chicago, the Association of Arts Administration Educators, Illinois Institute of Technology's School of Architecture, Pratt Institute, the University of Chicago, Michigan State University, the Department of Cultural Affairs and Special Events, among others. She holds degrees from Northwestern University, Evanston, IL (Communication Studies), School of the Art Institute of Chicago (Arts Administration and Policy) and, the University of Illinois at Chicago (Social Work).  Lauren is faculty lecturer at Indiana University Bloomington, and currently works as Director of Arts Programming and Engagement at Indiana University Northwest in the Fine Arts Department.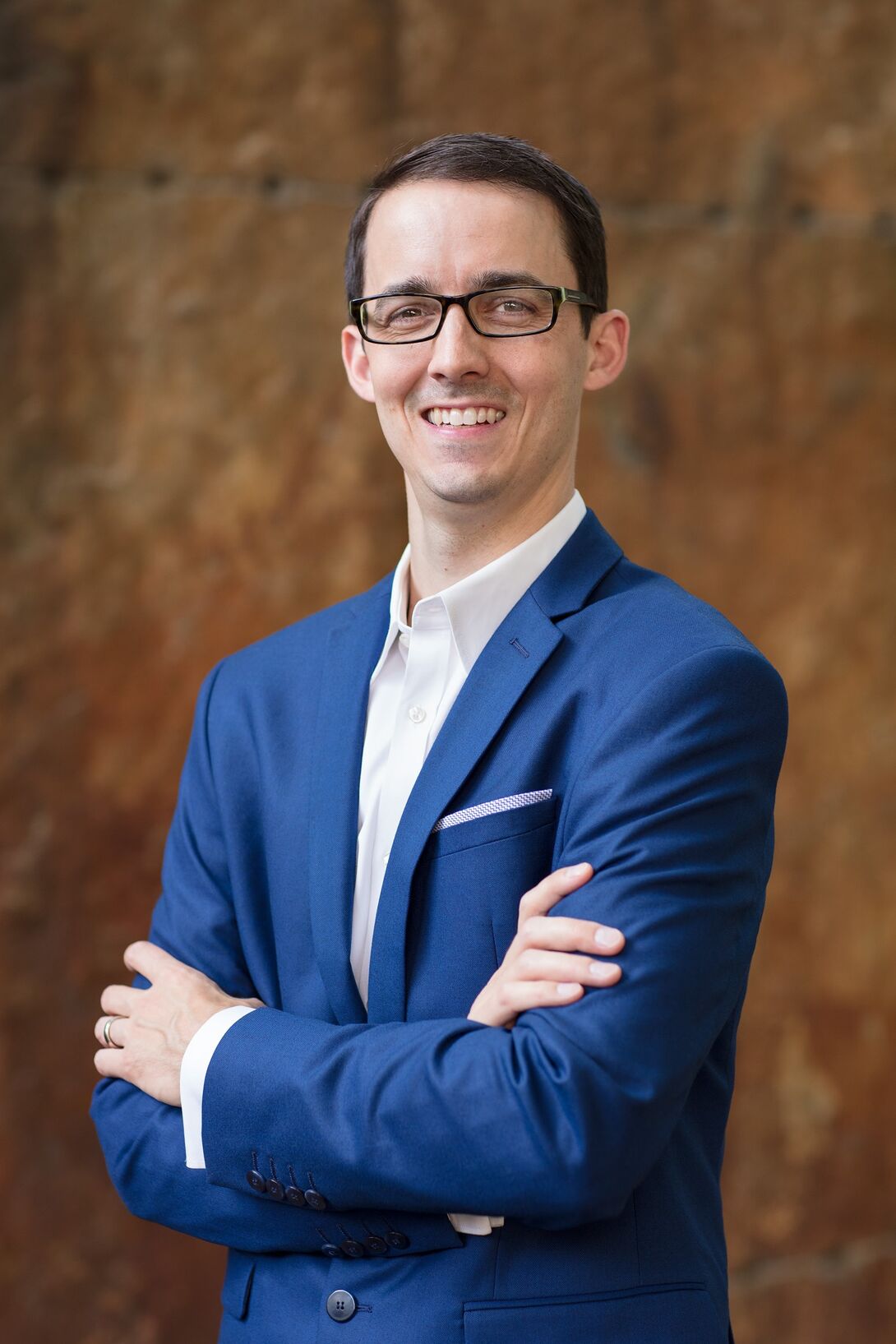 John McKinnon was named the Executive Director of the Elmhurst Art Museum in August 2017. Prior to that, he served as the Program Director of The Society for Contemporary Art at the Art Institute of Chicago. From 2007 to 2010, he was Assistant Curator of Modern and Contemporary Art at the Milwaukee Art Museum. While at the museum, his exhibitions included BRUCE CONNER; Fifty Works for Fifty States: The Dorothy and Herbert Vogel Collection; Andy Warhol: The Last Decade; Andy Warhol: Pop Star; Act/React: Interactive Installation Art; and On Site: Santiago Cucullu. John has independently organized group exhibitions including works by Robert Heinecken, Paul McCarthy, Jim Nutt, Otto Piene, William Pope.L, DIeter Roth, Ed Ruscha, Peter Saul, and others. He has written for Artforum, Art Papers, X-TRA, and Flash Art.
John was awarded a dual Masters Degrees in Arts Administration & Policy and Art History, Theory and Criticism in 2008.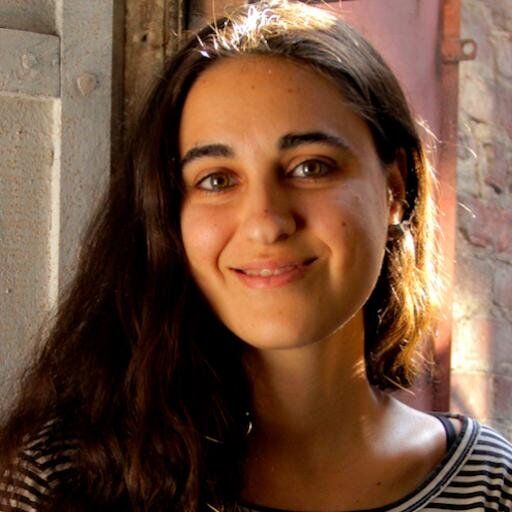 Stephanie Pereira makes it happen. She is the Director of Creative Engagement at Kickstarter, after also having served as the Director of Learning and Engagement and the Director of the Art Program. She was Eyebeam's Associate Director for Learning & Engagement, and also worked at Empire State Partnerships as Program Coordinator, and as the After-School Program Manager at Chicago Arts Partnerships in Education. She has worked with a number of arts and culture organizations, galleries and festivals to curate and produce creative programs for adults and youth.
Stephanie is part of The 2050 Group, a group of thought leaders invested in exploring new models for arts integrated learning in the public education system. The mission of the group is school reform that favors learner-centered experiences, where the arts are celebrated, and cultural diversity and inclusiveness are met with pedagogical rigor.
She received her MA in Arts Administration & Policy in 2005, and also holds a BFA in Visual Art from Rutgers University.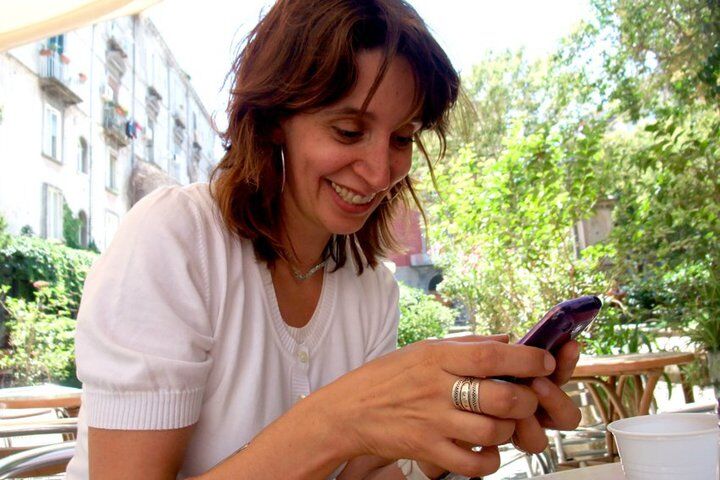 Elena Rossi lives and works in Rome where she has been collaborating with MAXXI – Museo Nazionale delle Arti del XXI secolo since 2002.
She has been collaborating with various galleries and institutions, in Italy and abroad, such as P.S.1 Contemporary Art Center (New York 2001), The Renaissance Society at The University of Chicago (2002), the Joan Flasch Artists' Book Collection at The School of The Art Institute of Chicago (2002), and Studio Stefania Miscetti (Rome 2003-2004).
Among her curated and co-curated exhibitions are: NETinSPACE (MAXXI, Rome, 2010 - 2011); "Quadrilateral Biennial" (Rejieka, Croazia 2010); Liquid Dance (video-screening at TEA Museum, Tenerife, Spain 2009); NetSpace; Viaggio nell'arte della Rete, MAXXI – Museo nazionale delle arti del XXI secolo (ciclo di mostre 2005 – 2008); Dalla video danza alla net.dance, nell'ambito del Festival MAXXI Visioni (MAXXI, Roma 2008); Vivono e lavorano a Roma. Nordine Sajot (Studio Stefania Miscetti, Roma 2008); Seven Ways to Say Internet with Net Art (JavaMuseum.org 2007); Food in Bytes within Time in Jazz Festival (Berchidda, Sardinia 2006).
Elena writes for catalogues, newspapers and magazines. She is the author of Archeonet (Lalli: Siena, 2003), one of the first Italian publications on net/web art, and the editor of Eduardo Kac: Move 36 (Filigranes Éditions: Paris, 2005). She has collaborated for the online version of the newspaper "L'Unita" (focused on net art, 2005 – 2008), and she currently contributes to the magazine cura.artmagazine.
Elena received her MA in Arts Administration & Policy in 2002.
Abigail Satinsky is an arts organizer, curator and writer on socially-engaged art: she is Curator for Exhibitions and Programs at Tufts University Art Galleries.
From 2010 – 2015, she worked at Threewalls, where she edited PHONEBOOK (a national directory of artist-run spaces and projects), co-founded the Hand-in-Glove conference and co-initiated Common Field, amongst other exhibitions and programs. She was a co-founder of the artist group InCUBATE, which started the international micro-granting network Sunday Soup, and editor of the book, Support Networks, which chronicles socially-engaged art in Chicago over the last 100 years. She was a Fellow at the John Nicholas Brown Center for Public Humanities and Cultural Heritage at Brown University.
She has been a regular contributor to Bad at Sports podcast and blog and has written for Proximity Magazine, AREA Chicago, Journal of Aesthetics and Protest, The Artist-Run Chicago Digest, and Temporary Services' Art Work: A National Conversation about Art, Labor and Economics.
Abigail received her MA in Arts Administration & Policy in 2009.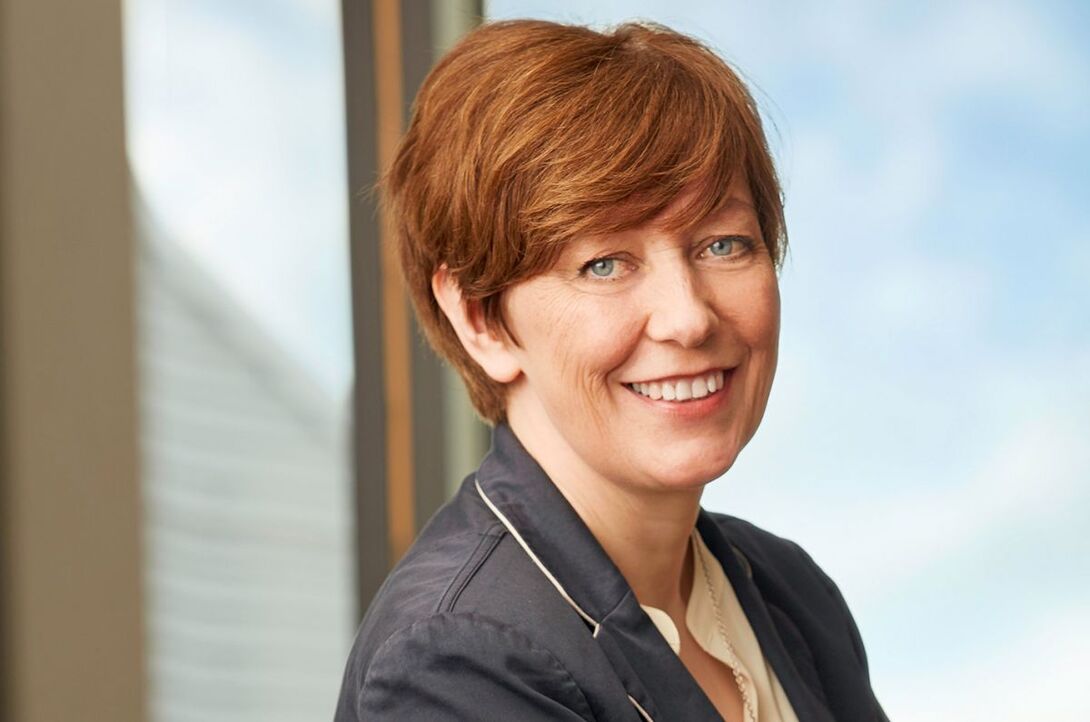 Ólöf K. Sigurðardóttir is the Director of the Reykjavik Art Museum. Previously, she served as the Director of Hafnarborg, the cultural and artistic center of Hafnarfjörður from 2008-2015 where she was responsible for the exhibitions program and other professional activities such as the museum education program, concerts and other cultural events. As an administrator at Hafnarborg she was also responsible for strategic planning, management, finance, operations and all administrative management at the museum. Ólöf began her career as the head of the education department at Reykjavík Art Museum. 
Ólöf received her MA in Arts Administration & Policy in 2003.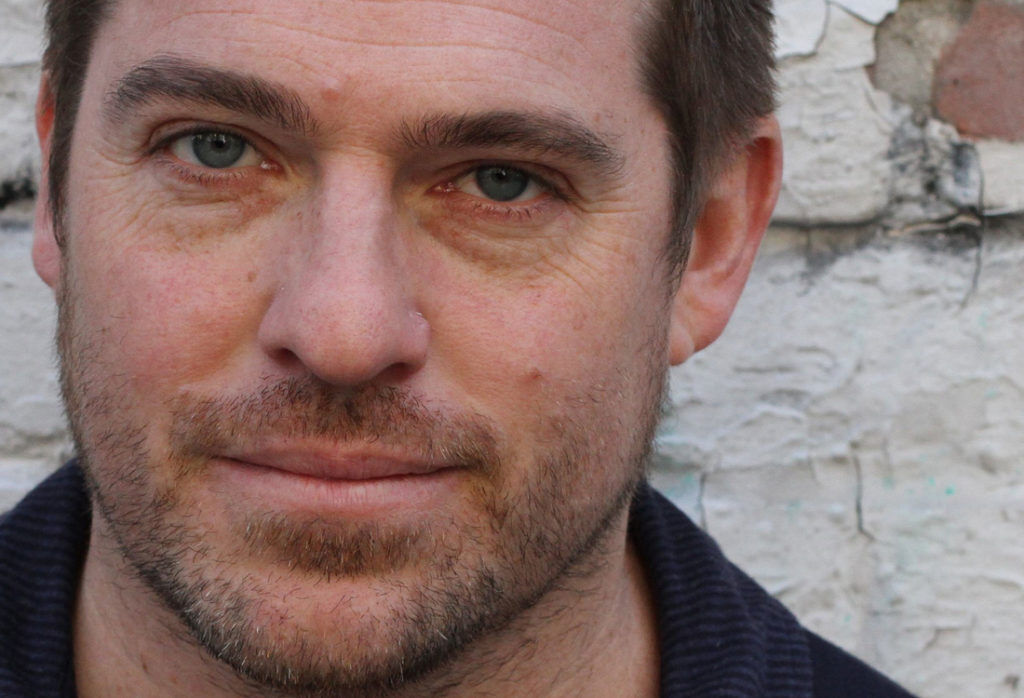 Nato Thompson is the Artistic Director of Philadelphia Contemporary, an "independent and free-standing, a venue that celebrates the abundance of genre-bending, multidisciplinary practices that make up the field of contemporary art" founded in 2016. He was previously the Chief Curator and then Artistic Director at Creative Time in New York, where his exhibitions and projects included Paul Chan's production of "Waiting for Godot" in post-Katrina New Orleans, which included free public performances of Samuel Beckett's play, theatre workships, educational seminars, and more. Other major projects at Creative Time included Kara Walker's A Subtlety, and the itinerant Creative Time Summits.
Nato began his career as a curator at MASS MoCA, where he completed numerous large-scale exhibitions such as The Interventionists: Art in the Social Sphere, a survey of political art of the 1990s. Nato's writings have appeared in numerous publications including Art Journal, Parkett, Cabinet, and The Journal of Aesthetics and Protest. He is the author of several books and catalogues, including Seeing Power: Art and Activism in the 21st Century (2015) and Culture as Weapon: The Art of Influence in Everyday Life.
Nato earned an MA in Arts Administration & Policy in 2001, and also holds a BA in Political Theory from the University of California at Berkeley.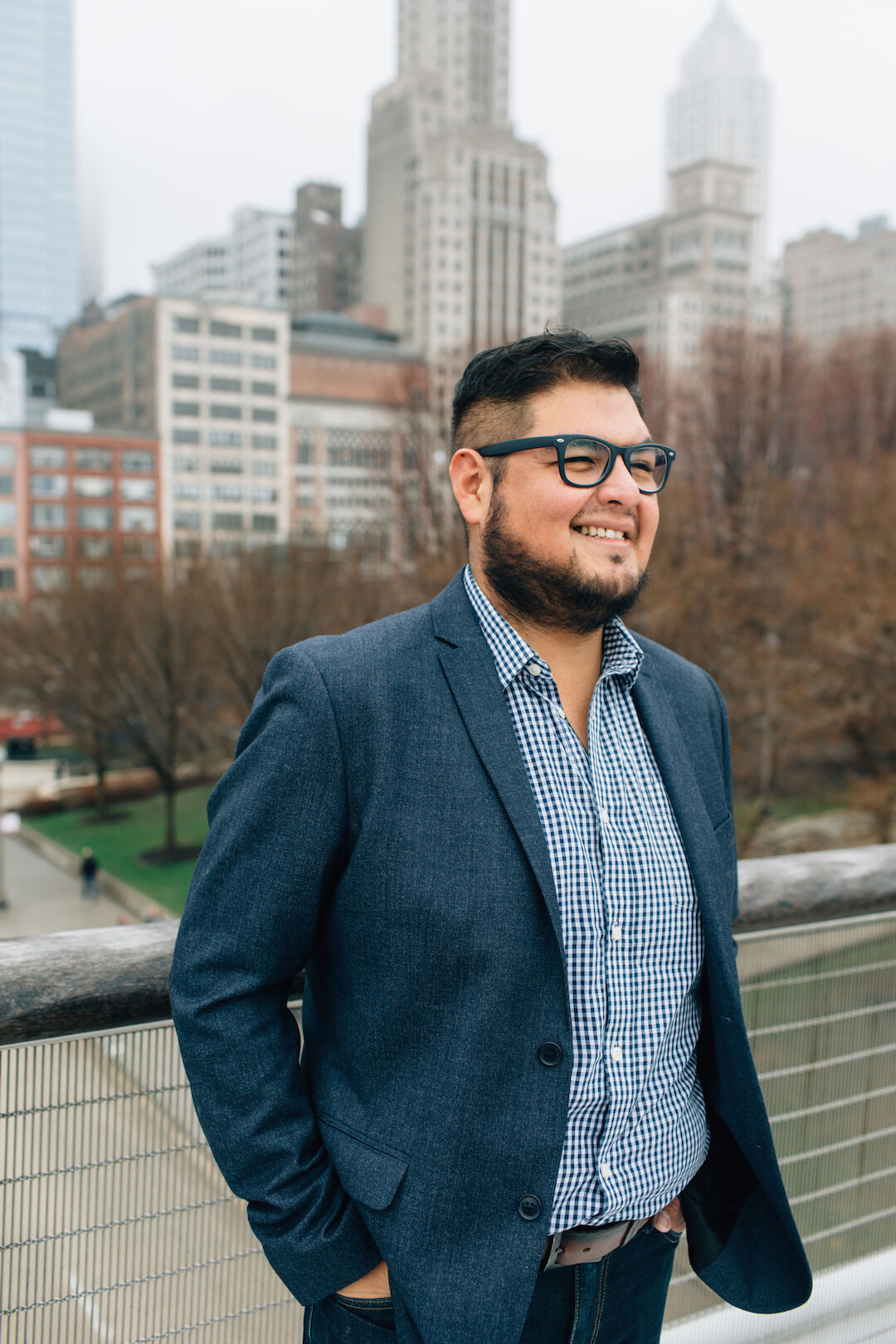 J. Gibran Villalobos is an administrator, curator, and art historian. Previously Gibran was the Exhibitions and Collection Coordinator for the City of Glendale, Arizona. At the School of the Art Institute of Chicago he served as a Curatorial Assistant in the Department of Exhibitions and Exhibition Studies. His research has been presented at the Hemi GSI convening at UCLA, the 12th Havana Biennial, and the American Association of Geographers.  In 2016 he was elected to attend the Advocacy Leadership Institute where he was invited to the White House Office of Public Engagement, the National Endowment for the Arts, and the Congressional Hispanic Caucus to speak to key issues affecting Latinos in Chicago. He has held posts as a Cultural Liaison for the Chicago Park District in the department of Culture, Arts, and Nature, and the Public Programs and Partnerships Manager for the Chicago Architecture Biennial.  He currently serves on the Auxiliary Board for the National Museum of Mexican Art and on the executive board The  Association of American Culture (TAAC).  He is faculty lecturer at the School of the Art Institute of Chicago in the Department of Arts Administration & Policy and currently works as the Community Liaison for the Museum of Contemporary Art Chicago.