Alumni Exhibitions in the Gallery Hallway
This semester, AIADO put on three alumni exhibitions in the Gallery Hallway on the 12th floor. Exhibitions included work by Steven Haulenbeek (MFA Des Ob 2006), Jade Boudreaux (MArch 2016), Norman Teague (MFA Des Ob 2016) and Jennifer Park (Lecturer in AIADO).
Image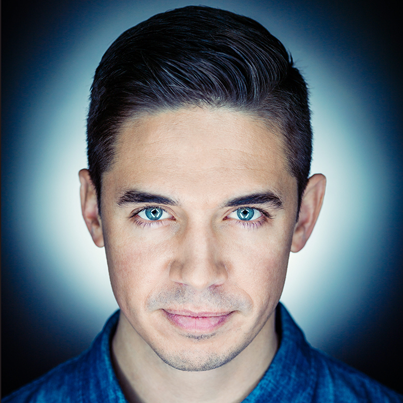 The first alumni exhibition of the semester showcased the work of alum Steven Haulenbeek (MFA Des Ob 2006). In 2010 Haulenbeek began his independent practice, Steven Haulenbeek Design Inc. with emphasis on unique material/process based objects for the home. In 2011 he created the first "Ice-Cast Bronze" objects utilizing the frigid Chicago winter environment to create objects in cast bronze. In 2016 he launched the first objects in Resin-Bonded Sand, another unique experimental fabrication process. His work runs the gamut in scale, material and process but all exhibit a similar understanding of materials and an aesthetic simplicity through a hands-on, experimental prototyping style.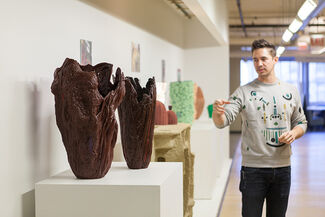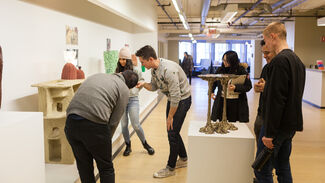 Image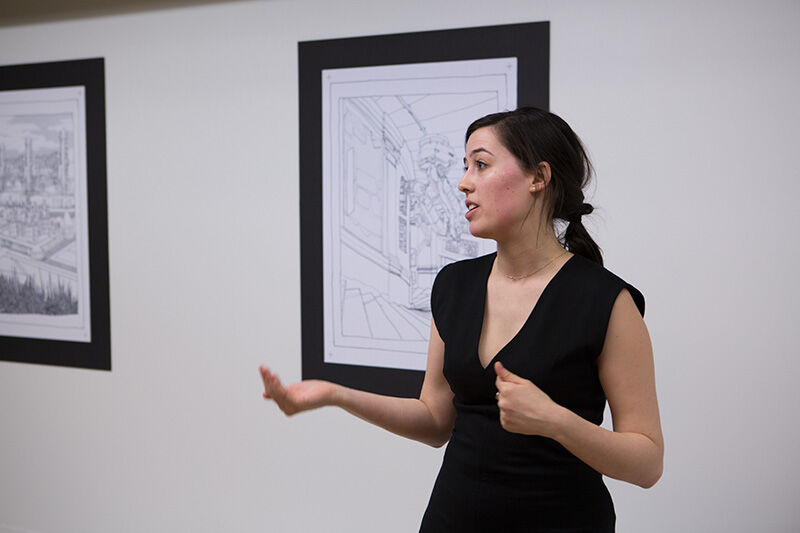 Jade Boudreaux is a Chicago-based architectural designer and futurist from the Acadiana region of South Louisiana. She completed her Bachelors of Science in Architecture at the University of Louisiana at Lafayette in 2014 before graduating with a Master of Architecture from SAIC in 2016. In 2017, she was the first Architect in Residence at Chatuea de Chambord for the French Heritage Society.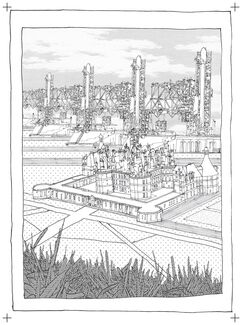 Norman Teague and Jen Park
Image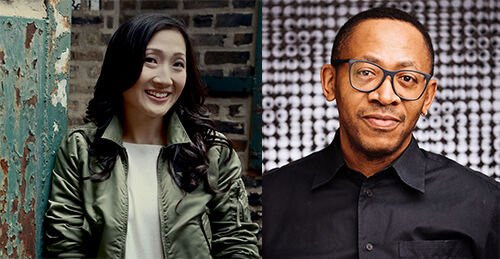 "Our Great, Great Wall" was led by Norman Teague (MFA Des Ob 2006) of Blkhaus Studio and Jennifer Park (Lecturer in AIADO) of Jurassic Studio.
The wall – an item of separation, division – it a partition between two things.  A threshold between one side and another.  But the wall is also an assemblage of parts.  A collection of self-similar units that only work when supported by another.  Without the wall there would be no built environment.  Just like without people we would have no politics. 
"Our Great, Great Wall" will gauge the political stature of our built environment. 
Our designed spaces have long held symbolic significance.  They reflect our attitudes, needs and desires of the time.  But cultural perceptions change and so follows our use of space or at least our understanding of its worth.  Sites once honored are now sites of dissent.  Designs once esteemed are now sites of protest.  Building as happy backgrounds to a family picture are now backdrops to the middle finger. 
"Our Great, Great Wall" is a reminder of the inherent political significance of our designed objects and spaces.  "Our Great, Great Wall" is a call to action for designers use forms and spaces to participate in the political discourse.  "Our Great, Great Wall" is a site of diversity and collectivity as the building blocks of beauty.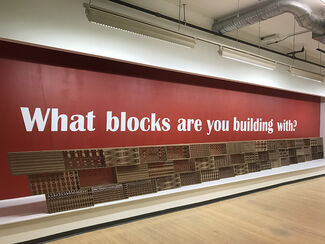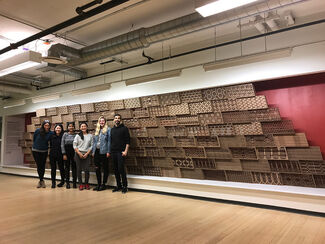 "Our Great, Great Wall" student volunteers: Ravina Puri, Kamelia Megeed, Haley McDonnell, Valerie Wong, Abdullah Al Salem, Siddharth Babani, Alyssa Yao, Ian Wong, Winee Lau and Daniel Overbey